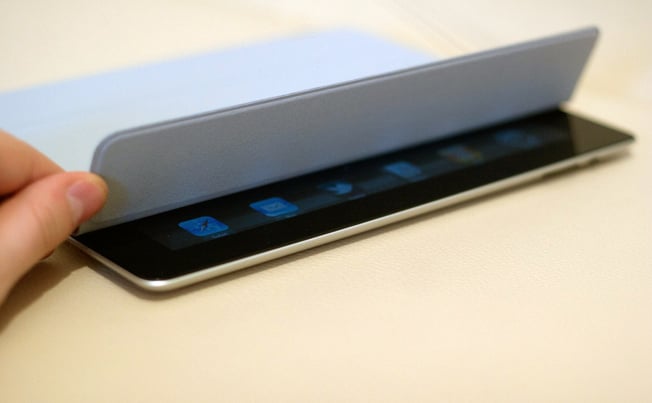 Consumer Reports este o publicatie independenta si foarte respectata din SUA care testeaza cele mai noi gadget-uri de pe piata si face recomandari cu privire la achizitionarea acestora. Probabil va amintiti de acest nume deoarece in vara acestui an aceeasi publicatie a catalogat iPhone 4 drept cel mai bun smartphone de pe piata dar nu a recomandat achizitionarea acestuia datorita problemelor cu pierderea semnalului. Acum Consumer Reports a facut un review tabletei iPad 2 si a declarat-o ca fiind cea mai buna tableta de pe piata atat din punctul de vedere al pretului cat si din punctul de vedere al calitatii.
Tableta a fost comparata cu altele de la Archos, Dell, Motorola, Samsung si ViewSonic insa desigur ca a reusit sa iasa in fruntea tuturor. Era normal sa fie asa avand in vedere ca multe dintre tabletele lansate acum pe piata au diverse probleme hardware dar mai ales software si numarul de aplicatii disponibile este mult mai mic. Un review complet pentru iPad 2 facut de mine gasiti aici.
Apple's iPad 2 Tops Consumer Reports' Tablet Ratings

Top-rated tablet faces stiff competition from Motorola Xoom in lab tests

YONKERS, N.Y., April 5, 2011 /PRNewswire-USNewswire/ — After almost a year in which the Apple iPad has been virtually the only game in town in tablet computers, some serious competitors are finally hitting the market. Yet in Consumer Reports latest tests of the 10 most-promising tablet computers, the Apple iPad 2 with Wi-Fi and 3G topped the Ratings.  The full report including Ratings of tablets is available at www.ConsumerReports.org.

In Consumer Reports lab tests, the Motorola Xoom revealed itself as the iPad 2′s chief rival.  Like the iPad 2, the Xoom boasts a 10-inch screen but adds conveniences that the iPad lacks, including a built-in memory card reader and support for the Flash videos and animations found on many Web sites.

"So far, Apple is leading the tablet market in both quality and price, which is unusual for a company whose products are usually premium priced," said Paul Reynolds, Electronics Editor at Consumer Reports. "However, it's likely we'll see more competitive pricing in tablets as other models begin to hit the market."

Consumer Reports tested tablets from Archos, Dell, Motorola, Samsung, and ViewSonic, as well as several models from Apple. Each tablet was evaluated on 17 criteria, including touch-screen responsiveness, versatility, portability, screen glare, and ease of use, and testers found several models that outperformed the rest. The Apple iPad 2 with Wi-Fi plus 3G (32G), $730, topped the Ratings, scoring Excellent in nearly every category.  The first-generation iPad, $580, also outscored many of the other models tested but tied with the Motorola Xoom, $800.

The largest gap in performance among the 10 tested tablets was evident in Consumer Reports' battery-life test, measured by playing the same video clip continually on each tablet and timing how long it played until the battery ran down.  The top-scoring iPad 2 lasted 12.2 hours, but the lowest-rated tablet, the Archos 70 Internet Tablet, $270, lasted just 3.8 hours.

Before choosing a tablet, Consumer Reports recommends that consumers consider the following:

Many features are almost universal.  Easy-to-use touch screens based on capacitive technology are now widely available.  All the models Consumer Reports tested feature Wi-Fi and Bluetooth connectivity, a front-facing webcam, and GPS capability.  Android-based models can be expanded using built-in USB ports or slots for SD flash-memory cards, but the iPad 2 lacks both.

You get what you pay for. With prices for the best tablets still too high for many budgets, consumers may be tempted by lower-priced competitors. Don't be, says Consumer Reports, whose tests have found the performance of models costing $300 and under to be at best mediocre.  Buying a tablet with a data plan may lower the initial cost of the device, but cancelling early may result in a stiff penalty.  Otherwise, it might be cheaper to buy a 3G-capable model without a contract.

Future-proofing will pay off. Hardware specifications don't tell the whole story.  Portability, storage capacity, and weight are important.  But less obvious differences in software, connectivity, and upgradability are critical too.  And with faster 4G data networks becoming more widely available, 4G capability (or at least the ability to upgrade to it) is also a plus.