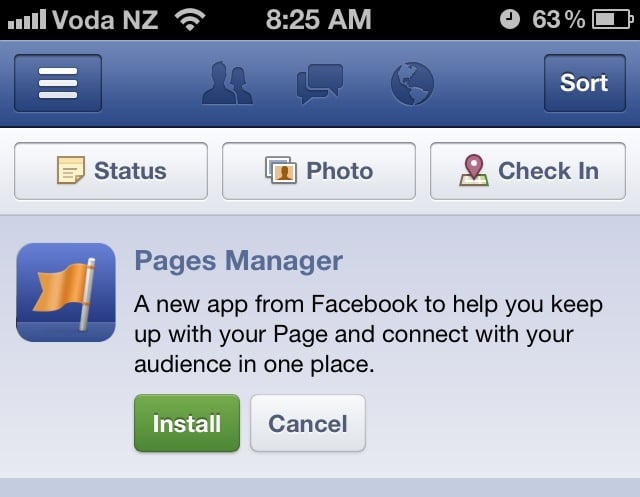 In cursul serii trecute compania Facebook a lansat, in App Store Noua Zeelanda deocamdata, o aplicatie special facuta pentru a va permite sa administrati paginile voastre de Facebook. Pages Manager se numeste aplicatia celor de la Facebook si ea ofera administratorilor de pagini acces la tot ceea ce vedem noi pe versiunea mobila a website-ului. Practic aplicatia arata exact precum cea normala, insa functiile ei sunt limitate doar la pagini si in ea aveti acces la toate optiunile de control a paginilor, plus sistemul insights care va ofera statistici despre modul in care este utilizata pagina si cum sunt vizualizate link-urile.
Pages Manager helps admins connect with their audience and keep up with activity on multiple Pages, all in one place. Just install Pages Manager and then log in using Facebook to quickly access and manage all of your Pages from wherever you are.

Features:

Post new updates and photos as your Page
Get notified about new activity on your Page when it happens, no matter where you are
Respond, post and comment as your Page while you're on-the-go
Manage all your Facebook Pages from one app
View your latest Page Insights
  Pages Manager va fi disponibil in toate App Store-urile in viitorul apropiat.