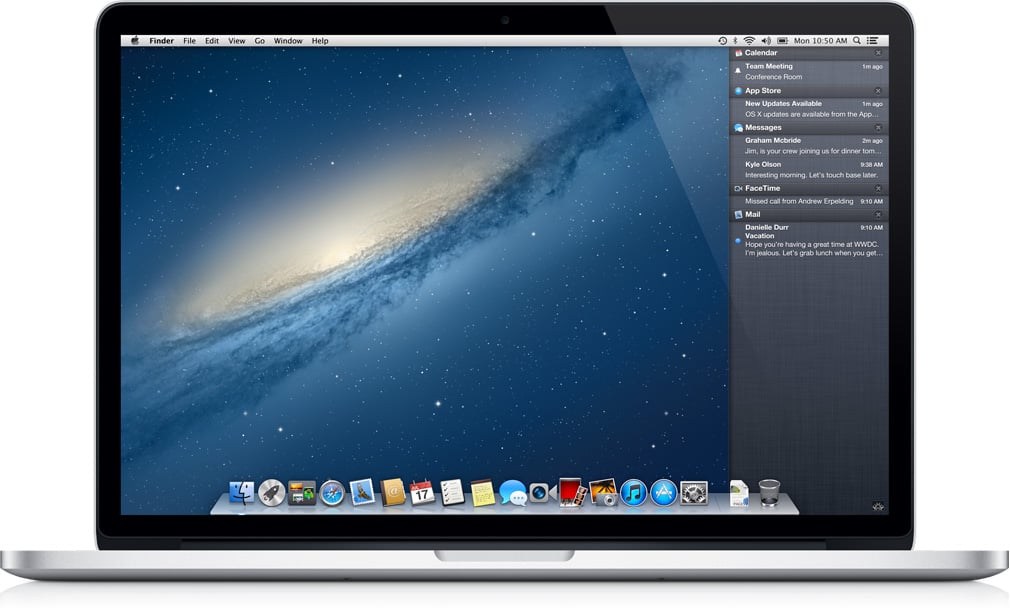 In cursul noptii trecute compania Apple a lansat iMac EFI 2.0 Update si Mac Wi-Fi 1.0 update pentru posesorii de Mac-uri lansate in anul 2012. Update-ul pentru iMac imbunatateste performantele generale ale sleep mode-ului si ale Thunderbolt-ului, plus compatibilitatea cu retelele Wi-Fi de 5 GHz. Wi-Fi update-ul rezolva doar problemele de compatibilitate cu retelele Wi-Fi de 5 GHz si este recomandat tuturor posesorilor de Mac-uri lansate in 2012.
This update is recommended for all late 2012 Mac systems. This update improves compatibility when using the 5GHz band in Wi-Fi.

Boot ROM or SMC Version Information: To confirm the update has been applied, the CFBundleVersion string of the AirPortBrcm4311.kext will need to be checked.

New driver delivered in update: AirPortBrcm4331.kext CFBundleVersion = 612.20.15
  Ambele update-uri pot fi instalate prin sistemul Software Update al OS X Mountain Lion.