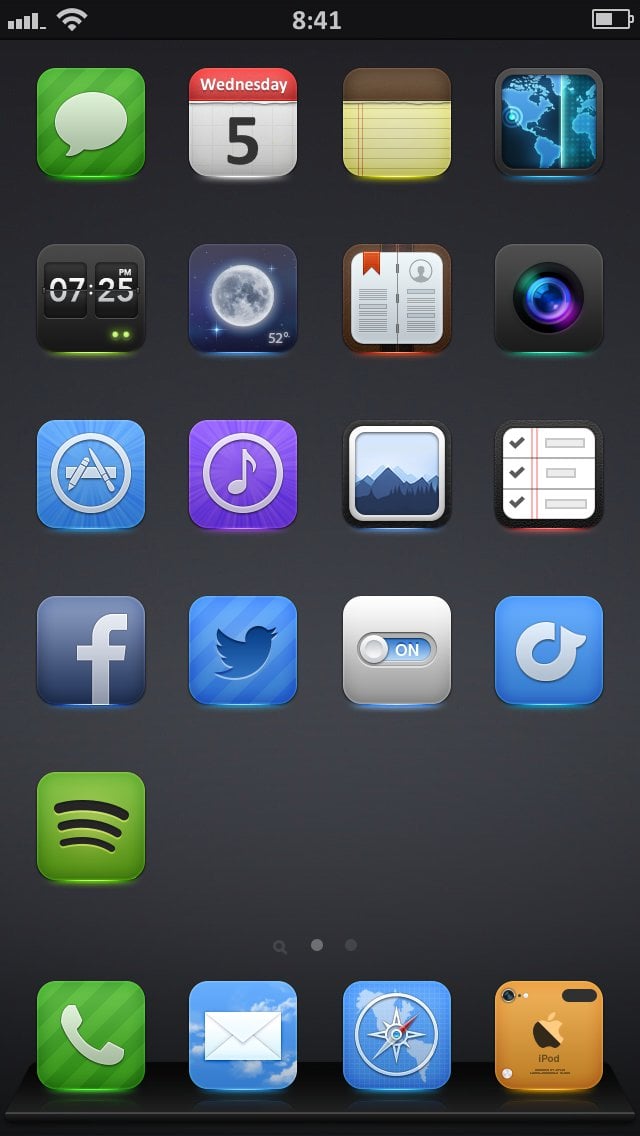 illumine v3 este o noua tema disponibila din cursul noptii trecute in Cydia, iar ea este potrivita pentru cei care doresc putina eleganta si simpliatate pe ecranul propriilor terminale. Tema este gandita pentru a functiona pe terminale iPhone sau iPod Touch, contine iconite modificate pentru toate aplicatiile native, iar in curand va avea disponibile iconite si pentru aplicatiile terte ale App Store-ului. Din pacate dezvoltatorul nu spune si daca exista cate o interfata speciala pentru aplicatiile native, insa daca ele nu sunt disponibile acum, vor fi cu siguranta disponibile in viitor.
The newest version of my most popular iPhone theme is ready for retina display with a new set of icons and glow. New icons will be added shortly. Note: You will have to modify some files using iFunbox or iExplorer in order for illumine v3 to be displayed as intended. Please consider this before your purchase.
  illumine v3 este disponibila pentru download din repo-ul ZodTTD & MacCiti al Cydia.