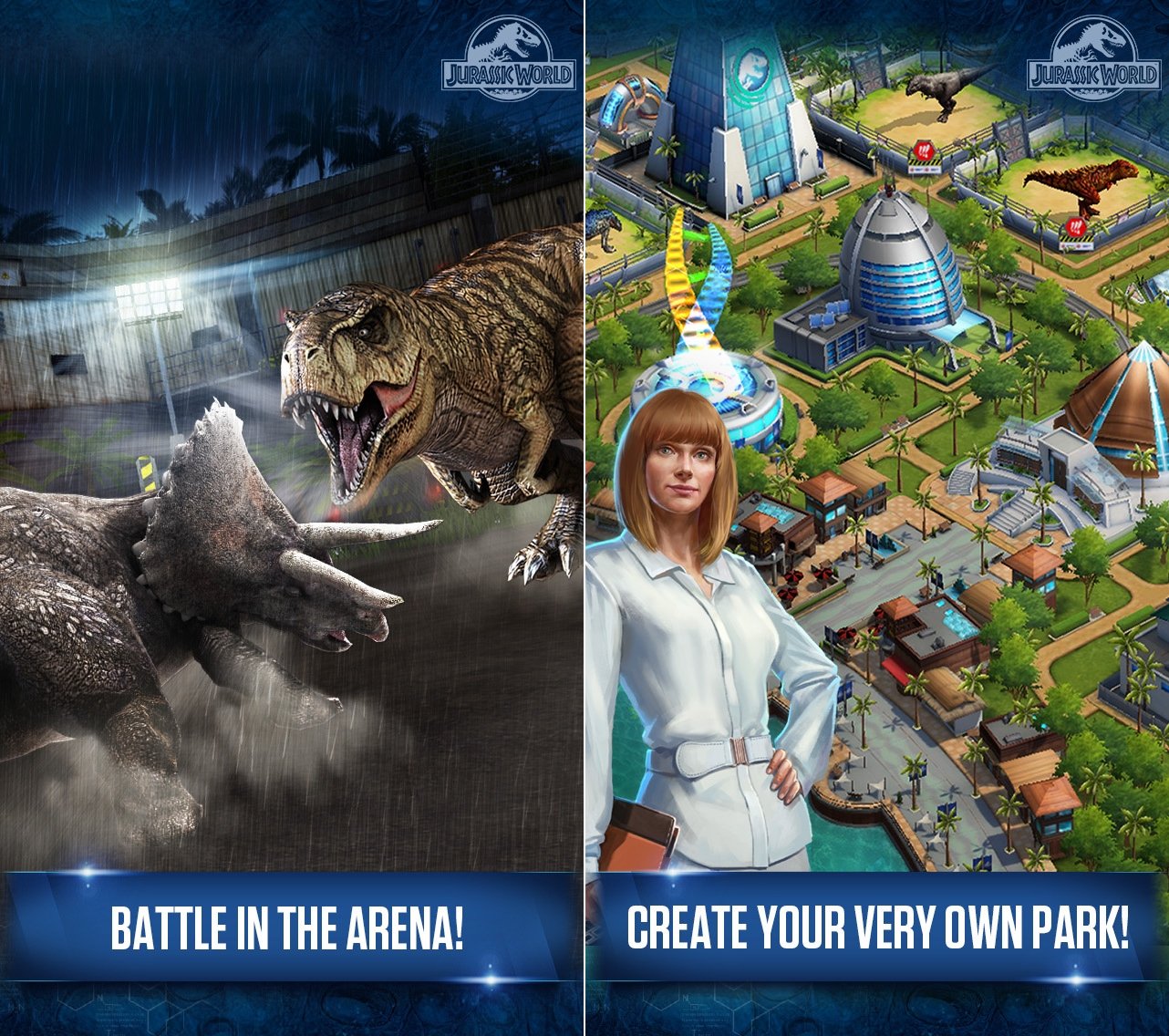 Jurassic World™: The Game este un joc lansat saptamana aceasta in App Store inaintea premierei filmului Jurassic World in cinematografele din lumea intreaga, el incercand sa ne aduca pe ecranele iDevice-urilor povestea noii pelicule. Dupa cum probabil stiti deja, actiunea din Jurassic World se desfasoara in Isla Nublar, acolo fiind recreati unii dintre cei mai fiorosi dinozauri care au trait pe planeta pamant.
Conform dezvoltatorilor, in Jurassic World™: The Game vom avea ocazia de a aduce la viata nu mai putin de 50 dintre dinozaurii prezenti in film, iar cu ei vom putea participa la o multitudine de batalii crancene. Mai mult decat atat, vom avea posibilitatea de a distruge intregul parc in care acestia au fost creati si crescuti, deci povestea jocului o va urmari indeaproape pe cea a filmului.
Return to Isla Nublar with the creators of the smash hit Jurassic Park™ Builder for your next adventure: Jurassic World™: The Game, the official mobile game based on this summer's epic action-adventure. Bring to life more than 50 colossal dinosaurs from the new film and challenge your opponents in earth-shaking battles. Construct the theme park of tomorrow in this unrivaled build-and-battle dinosaur experience.
Jurassic World™: The Game ne va permite sa cream de la zero intregul parc in care vor creste dinozaurii, dar si arena in care acestia se vor lupta, personajele principale din film fiind deasemenea alaturi de noi pe intreaga desfasurare a actiunii jocului. Per total, Jurassic World™: The Game este prezentat ca un joc extrem de interesant, astfel ca veti putea beneficia de o experienta grozava.
Defy the laws of science as you COLLECT, HATCH & EVOLVE more than 50 unique dinosaurs!
CONSTRUCT & UPGRADE iconic buildings & lush landscapes inspired by the film.
CHALLENGE opponents from around the world in earth-shaking BATTLES!
INTERACT with characters from the film as you navigate exciting new storylines & thrilling missions!
ENHANCE your experience with Hasbro® Brawlasaurs toys – scan each toy dinosaur & battle with it directly in the game!
CHOOSE from multiple card packs; each can bring a special dinosaur to life!
EARN daily rewards such as coins, DNA & other essential resources.
Jurassic World™: The Game este disponibil pentru DESCARCARE GRATUITA din App Store intr-un format disponibil doar pentru iPhone si iPod Touch.