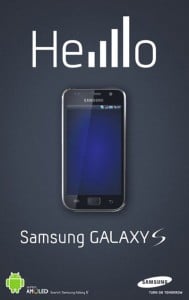 Nu ma asteptam sub nici o forma sa citesc asa ceva insa iata ca iPhone 4 a fost depasit in vanzari in Japonia in Q1 2011. Terminalul celor de la Apple a avut parte de un succes imens in Japonia inca de la lansare insa se pare ca 2011 a adus o schimbare majora in preferintele japonezilor si Samsung Galaxy S a depasit pentru prima oara iPhone 4 in vanzari. Observati ca vorbim despre Samsung Galaxy S, un terminal lansat inaintea iPhone 4 care inca se vinde foarte bine in Japonia din moment ce a reusit sa conviga atat de multe persoane sa il achizitioneze.
Galaxy S smartphones from Samsung outsold Apple iPhones in Japan during Q1 2011, which places Samsung in the ranks of the top four handset vendors of Japan for the first time, according to Strategy Analytics. Android smartphones are now outselling iOS smartphones in Japan.
Cred ca pentru Apple acesta trebuie sa fie un semnal de alarma deoarece acum avem pe piata Samsung Galaxy S II, un terminal care a depasit deja iPhone 4 in Coreea de Sud si probabil o va face si in alte tari. E nevoie de un nou model de iPhone pentru cei de la Apple deoarece iPhone 4 si-a cam trait momentul de glorie. Si uite asa lansarea unui nou iPhone in iunie pare din ce in ce mai clara.