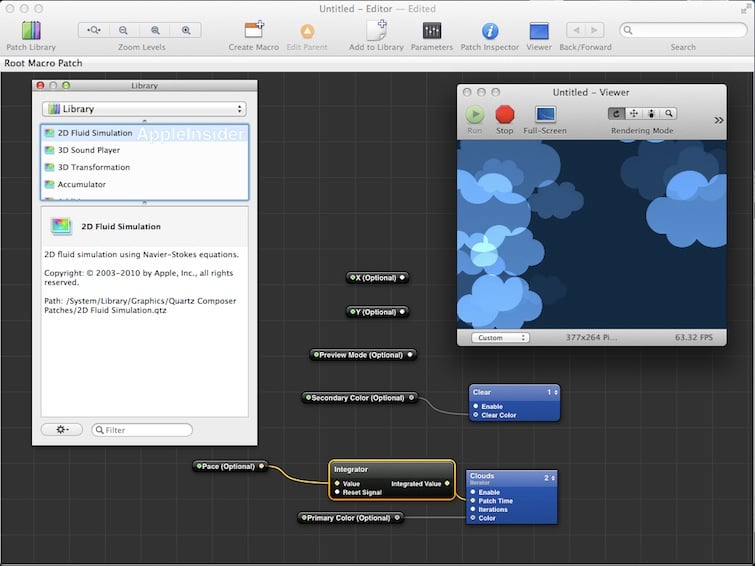 Facebook Home, cea mai recenta creatie a Facebook pentru Android OS a avut partea grafica dezvoltata folosind Apple Quartz Composer, o componenta gratuita disponibila impreuna cu Xcode-ul celor de la Apple. Designerii companiei Facebook cauta sa ofere functionalitate extinsa aplicatiilor Android cu ajutorul acestui software, iar Facebook Home este cel mai bun exemplu de pana acum. Desi pare ciudata, utilizarea unui asemenea software pentru a dezvolta o interfata dedicata unei aplicatii Android nu este greu de inteles, Apple oferind dezvoltatorilor sai programe extremd e complexe si bine gandite.
It's no secret that many of us on the Facebook Design team are avid users of QuartzComposer, a visual prototyping tool that lets you create hi-fidelity demos that look and feel like exactly what you want the end product to be. We've given a few talks on QC in the past, and its presence at Facebook (introduced by Mike Matas a few years back) has changed the way we design. Not only does QC make working with engineers much easier, it's also incredibly effective at telling the story of a design.
  Informatiile vin de la Julie Zhuo, product design directorul celor de la Facebook, si probabil in baza lor multi isi vor schimba modul de lucru in ceea ce priveste dezvoltarea aplicatiilor pentru Android OS.