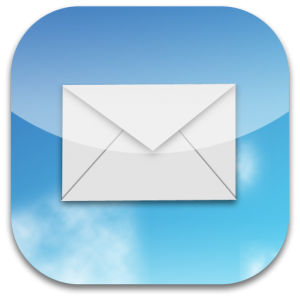 Push for Gmail este un tweak lansat in cursul noptii trecute in Cydia, iar cu ajutorul sau putem implementa aplicatiei Mail functia de notificari Push pentru conturile Gmail. Stiti cu totii ca iOS-ul nu face nativ acest lucru, ca Google a eliminat posibilitatea de a trimite notificari catre iDevice-uri noi, insa aplicatia Gmail din App Store trimite notificari fara probleme. Push for Gmail se foloseste de functionalitatea acelei aplicatii pentru a implementa notificari push in Mail-ul din iOS, ambele aplicatii trebuind instalate in acelasi timp cu acelasi cont setat in ele.
Requires the official Gmail app (free in the Apple App Store)<. Push for Gmail enables push for your Gmail IMAP accounts in the standard iOS Mail App. On January 30, 2013, Google stopped offering push (instantly delivered) email for new devices, unless you use the official Gmail app. Gmail Pusher allows you to enjoy push mail using the built-in Mail app again! Saves your battery – only connects to Gmail when you have new mail. Receives new mail notifications instantly, just like the Gmail app.

Instructions:

Install and launch the free Gmail app from the App Store;
Sign in to your Gmail account(s);
Launch the built-in Mail app;
Configure the same Gmail account(s) using IMAP;
Set your Gmail accounts to 'Fetch' (NOT push!) and set the schedule to 'Manually'
  Dupa setarea conturilor trebuie sa navigati catre Settings>Mail, Contacts, Calendar, sa selectati contul vostru si sa alegeti optiunile Fetch si Manual pentru notificari. Dupa efectuarea acestor setari tweak-ul Push for Gmail va trimite automat notificari push cand primiti un email nou in contul vostru Gmail. Push for Gmail este disponibil in repo-ul ModMyi al Cydia.