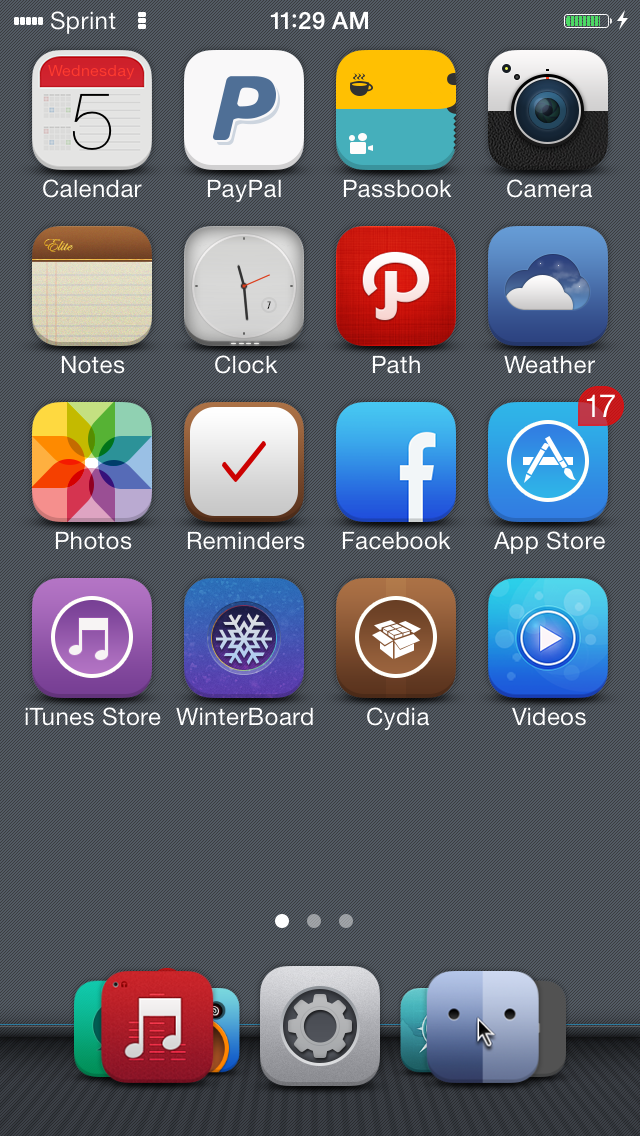 DockFlow este un tweak disponibil din cursul noptii trecute in Cydia si dupa cum puteti vedea deja din imaginea de mai sus, vorbim despre un pachet care a fost gandit pentru a modifica in totalitate dock-ul din iOS 7. Cunoscut sub denumirea de BarrelDock, tweak-ul adauga un carusel de aplicatii in locul dock-ului clasic al iOS 7, orice aplicatii dorite de catre noi putand fi afisate acolo, 10 animatii fiind gandite de catre dezvoltator pentru afisarea lor.
BarrelDock inspired by the popular tweak Barrel brings a whole new experience to your dock like NEVER before! This tweak gives you 10 different animations to choose from with other settings to also fine tune the way you like. The intuative dock allowsyou to have more as many icons as you want with the certain animation. Upon installation you will now have a dock that you can either leave your four icons and choose a animation or add as many desired icons in as you would like. Other settings including icon spacing, icon perspective, scrolling speed, paging, continuous scrolling and more.
  Partea interesanta este ca DockFlow ne permite sa adaugam oricate aplicatii dorim in acest carousel si sa setam diverse animatii pentru ele, optiuni pentru delimitarea spatiului dintre iconite, unghiul de vedere sau viteza de scroll fiind disponibile intr-un meniu de setari. DockFlow este disponibil in repo-ul ModMyi al Cydia.