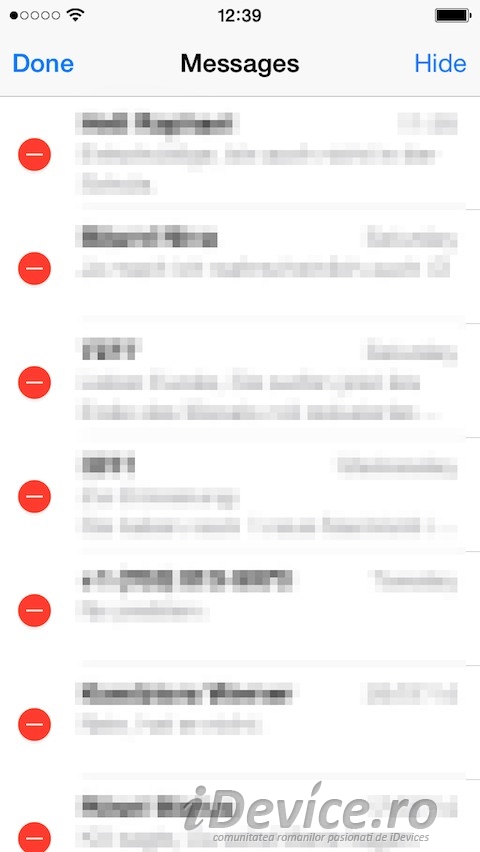 PrivateSMS7 este un tweak gandit pentru iDevice-urile noastre si disponibil in Cydia din cursul acestei seri, el fiind conceput pentru toti cei care doresc sa isi ascunda conversatiile aplicatiei Messages. PrivateSMS7 functioneaza prin intermediul butonului care ne ofera posibilitatea de a sterge orice conversatie din terminalele noastre, insa selectarea lor va permite acum si ascunderea.
Hide all conversations in MobileSMS.app and make the compose button and the search bar useless. Toggle via Edit -> Hide/Unhide.
  Dupa ascundere veti putea afisa din nou oricare dintre conversatii folosind exact aceeasi metoda, butonul de ascundere/afisare nefiind vizibil fara a accesa meniul de stergere. PrivateSMS7 este disponibil pentru DOWNLOAD GRATUIT in repo-ul BigBoss al Cydia.