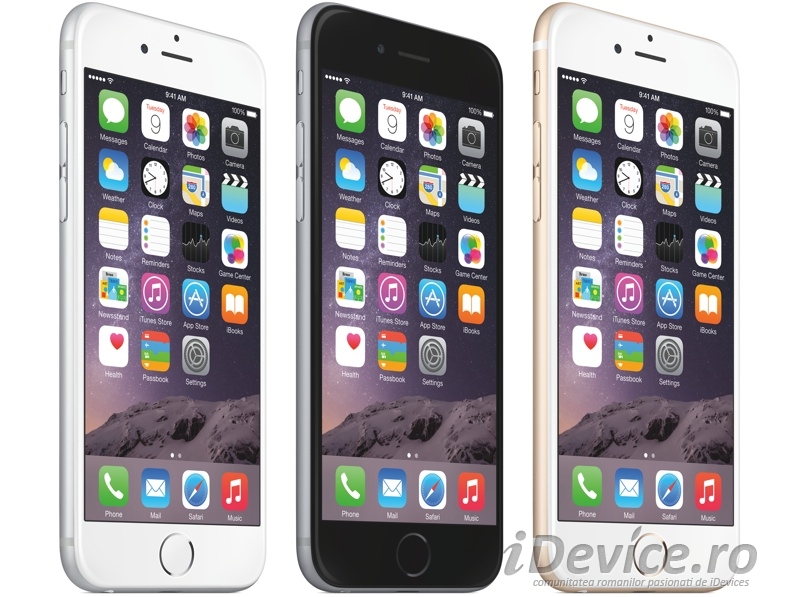 Saptamana trecuta Apple a deschis sesiuni de precomenzi pentru iPhone 6 si iPhone 6 Plus, iar in cateva ore toate modelele celui de-al doilea terminal au fost disponibile pentru livrare la 3 – 4 saptamani de la plasarea comenzii. Din pacate situatia nu s-a schimbat intre timp, asa ca toti cei care sperau ca vor putea cumpara un iPhone 6 Plus dintr-un Apple Store in cursul zilei de maine vor fi extrem de dezamagiti sa afle ca Apple are extrem de putine unitati in stoc.
We are told that stores have been receiving shipments all throughout the day, and out of all the new iPhone 6 models received, typically only about 2-3% are iPhone 6 Plus units, and in only one color.  There is "no chance" of finding an iPhone 6 Plus unit to purchase tomorrow, we were told. Sources also said there are no 16GB iPhone 6 Plus devices to be found.
  Cand spun "extrem de putine", ma refer la faptul ca doar 2 – 3% dintre terminalele livrate la Apple Store-uri sunt iPhone 6 Plus, ele sunt disponibile intr-o singura culoare si numai in versiuni cu 64GB sau 128 GB spatiu de stocare. Avand in vedere faptul ca iPhone 6 Plus este mai greu de fabricat si probabil ca Apple nu se astepta la o asemenea cerere, acum utilizatorii vor obtine cu greu terminalul dorit dintr-un magazin.
  Desi informatiile au fost obtinute de la Apple Store-urile americane, situatia de acolo este identica pe intregul glob, sau chiar mai rea, Apple concentrandu-si de obicei stocurile in SUA.