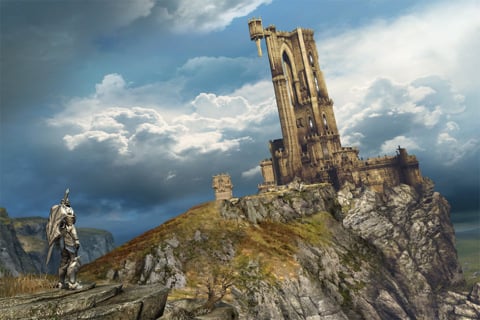 Ieri v-am anuntat ca jocul Infinity Blade este disponibil la reducere in AppStore pentru o perioada limitata de timp si ca un update pentru aplicatie va fi disponibil in viitorul apropiat. Ei bine iata ca update-ul este incepand de aseara disponibil in AppStore, noua versiune a aplicatiei fiind inca la pret promotional. Epic Games si-a potrivit reducerea de pret astfel incat sa coincida cu noul update si probabil vor castiga simpatia fanilor avand in vedere ca multi inca regreta banii cheltuiti pe joc. Desi abia a lansat acest upadte, Chair, firma dezvoltatoare a jocului, anunta ca inca unul va fi disponibil in viitorul apropiat.
Iata ce aduce nou Infinity Blade :
ChAIR loves you, so we are giving you EVEN MORE awesome content in the ultimate update – for free!
Descend into the dreaded dungeons, and unlock the God King's darkest secret…
More than 10 new Enemies to defeat – the Wood Jester, the Iron Guard, the Plated Sorok, the Warden, and more!
Finish the game and then continue to build your character with NewGame+! Re-master any item! Unlock new items in the store! How high can you climb?
More than 30 all-new magic rings, swords, shields, helmets, and armor! Collect and Master them all!
Multiple Character slots, new Achievements, more Leaderboards, dodge button size slider, and audio volume controls!
Gameplay enhancements and optimizations
---
Developer: Chair Entertainme…
Universala
Categoria: Games
Descriere: Winner of more than 20 Game of the Year & Top App awards! Tons of NEW FREE CONTENT available now! See below for more details.
For a limited time, "Infinity Blade" is on sale for 50% off regular price!
NEW! CONTENT PACK #2 – Infinity Blade: The Deathle…
Dimensiunea aplicatiei este: 547.8 Mb
---