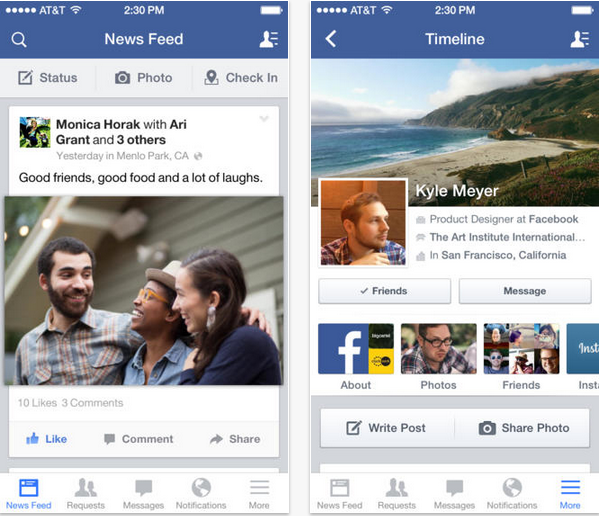 Aplicatia Facebook pentru iOS a fost actualizata in cursul acestei seri de catre compania cu acelasi nume, ea aducand compatibilitate cu iOS 8, insa nu doar atat. Intr-un articol publicat pe propriul blog in cursul acestei seri, compania Facebook anunta implementarea optiunii de a utiliza Share Sheets pentru a partaja rapid link-uri direct din aplicatie, sau poze si clipuri video disponibile in alte aplicatii din terminalele noastre.
By simply tapping the share icon and selecting Facebook, you can choose to share a link to a website from your browser, photos or videos from your camera roll, and content from other apps. Facebook for iOS 8 will have an updated share screen similar to what you already see in the Facebook app. From there, you can select the audience you want to share with, add a location, say what you're doing, or tag friends.
  Mai mult decat atat, aplicatia Facebook este acum compatibila cu iPhone 6 si iPhone 6 Plus, asa ca daca o veti instala, ar trebui sa aveti parte de o experienta de utilizare cat se poate de buna. Aplicatia Facebook pentru iOS este disponibila pentru DOWNLOAD GRATUIT in App Store.