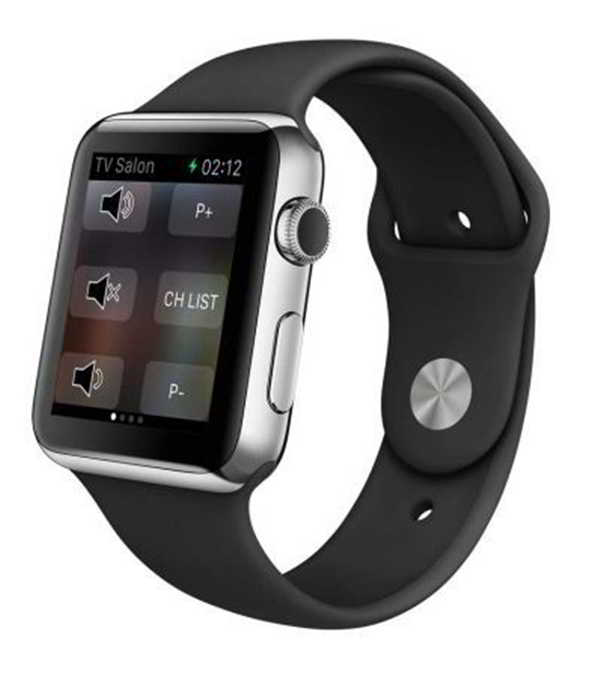 Apple Watch va putea indeplini o multitudine de functii in momentul lansarii pe piata, iar printre ele se va numara inclusiv controlarea unui televizor, asta deoarece un dezvoltator al unei aplicatii pentru iPhone, care ofera aceasta functionalitate, s-a gandit ca posesorii ceasului inteligent ar fi interesati sa-si poata controla televizoarele folosindu-l. SamMote este denumirea acestei aplicatii, iar printr-o actualizare lansata in cursul acestei zile ea este compatibila cu Apple Watch, astfel ca utilizatorii o vor putea folosi cu produsul pentru a-si controla televizoarele, atat timp cat ele sunt compatibile cu sistemul conceput de catre dezvoltator.
Control your TV with your Apple Watch !
Thanks to the widget, you can rapidly control your television without even launching the application, which is a remarkable gain in time
You can control one or more televisions with the application, the widget or your Apple Watch.
You can control your television without worrying about the infrared range.
SamMote directly captures the channels of you television, without any configuration.
Change the source rapidly by using a simple button or the lateral menu.
Change the channel by using the lateral list, without any configuration.
Create your own remote control, based on your needs !
Series H (2014): The keyboard is automatically displayed on demand.
SamMote este compatibila cu o multitudine de televizoare ale companiei Samsung, astfel ca daca detineti un asemenea produs si el are un chip Wi-Fi sau Bluetooth incorporat, atunci exista sanse mari sa-l puteti controla folosind aplicatia pentru Apple Watch disponibila de astazi. SamMote este disponibila pentru DESCARCARE GRATUITA in format universal din App Store.