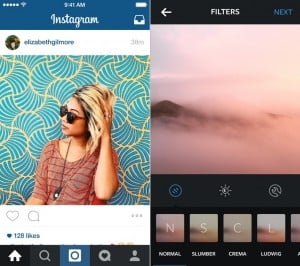 Instagram este cea mai utilizata aplicatie de foto sharing de pe planeta, ea avand sute de milioane de utilizatori in lumea intreaga, aplicatii pentru toate platformele mobile fiind disponibile in momentul de fata. In cursul noptii trecute aplicatia dedicata terminalelor iPhone a fost actualizata ea aducand : 3 filtre noi numite Lark, Reyes si Juno, posibilitatea de a utiliza caractere emoji in hashtag-uri, iar in final raman imbunatatirile pentru aplicatia dedicata Apple Watch.
Introducing 3 new photo filters! Lark, Reyes and Juno have been added automatically so you can start using them right away.
Emoji hashtags. Use your favorite emojis to create, share and search for hashtags.
Improvements for Instagram on Apple Watch. Browse your feed and like your favorite photos, or even leave emoji comments. Plus stay up to date with interactive notifications right on your wrist.
Aplicatia Instagram pentru iPhone este disponibila pentru DESCARCARE GRATUITA din App Store.