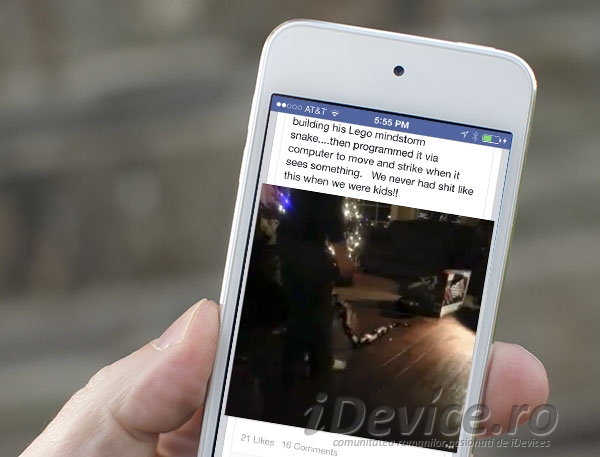 Desi utilizatorii se plang din cauza faptului ca aplicatia Facebook afiseaza clipuri video care pornesc singure si consuma trafic generand costuri suplimentare, Facebook considera ca este nevoie si mai multe clipuri video de acest gen in news feed. Compania americana va afisa numarul de vizualizari al fiecarui clip video direct in News Feed incepand din perioaea imediat urmatoare, insa impreuna cu ele va afisa si clipuri video asemanatoare cu cele vizualizate deja, ele urmand a porni probabil automat chiar din moment afisarii.
The goal of News Feed is to deliver the right stories to the right people at the right time, from the people and things you care about. And more people than ever before are seeing, sharing and expressing themselves with video on Facebook. We're committed to making Facebook the best place to share, discover and watch videos, and we'll keep listening to feedback to improve video on Facebook.
  Cei de la Facebook modifica in mod constant regulile privind afisarea continutului in News Feed, asa ca aceasta schimbare nu ar trebui sa uimeasca pe cineva, mai ales ca Facebook nu tine cont de opiniile utilizatorilor. Acestea fiind spuse, daca veti vedea mai multe clipuri video in News Feed pornind singure, sa nu va speriati pentru ca ele sunt acolo sa va consume in mod inutil traficul de internet, daca nu opriti functia Auto-play folosindu-va de instructiunile din acest articol.