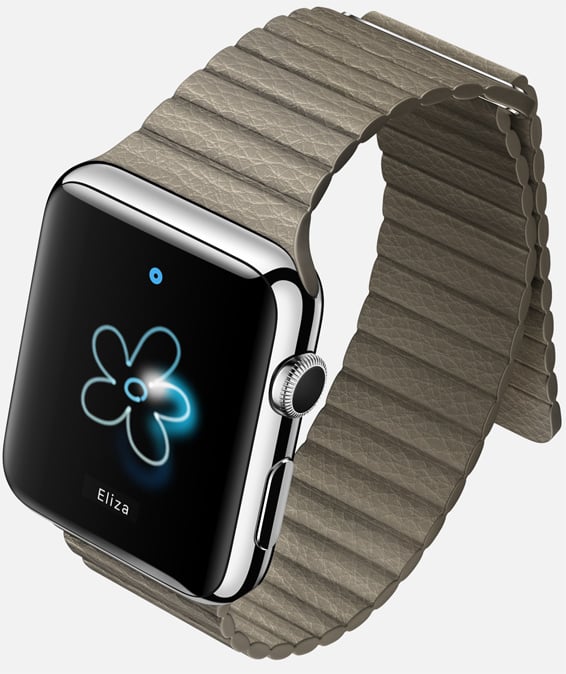 Desi Apple nu a furnizat chiar toate detaliile despre Apple Watch in cadrul conferintei pentru prezentarea viitorului produs, iata ca noi aflam acum cateva detalii interesante. Conform unui jurnalist american, Apple Watch va permite instalarea de aplicatii direct din iPhone, rearanjarea lor facandu-se exact precum in iDevice-uri, noul dispozitiv continand inclusiv o functie numita Ping My iPhone care permite localizarea cestui dispozitiv.
The fanciest model, the gold Apple [Watch] Edition, comes in a gorgeous jewelry box — which doubles as a charger. The back of the box has a Lightning connector, and the inside of the box has the watch's magnetic round charger pad, standing vertically. So as you retire each night, you can just lay your gold watch into its case and let it charge.
 In ceea ce priveste incarcarea, v-am spus deja ca ea se face prin inductie folosind un conector MagSafe, insa pentru Apple Watch Edition, cel mai scump model al Apple Watch, cutia speciala va permite incarcarea. Se pare ca Apple ar fi conceput o cutie similara celor pentru bijuterii, ea avand un conector Lightning implementat pentru incarcatorul magnetic, amplasarea ceasului in cutie permitand incarcarea sa rapida in timpul noptii.