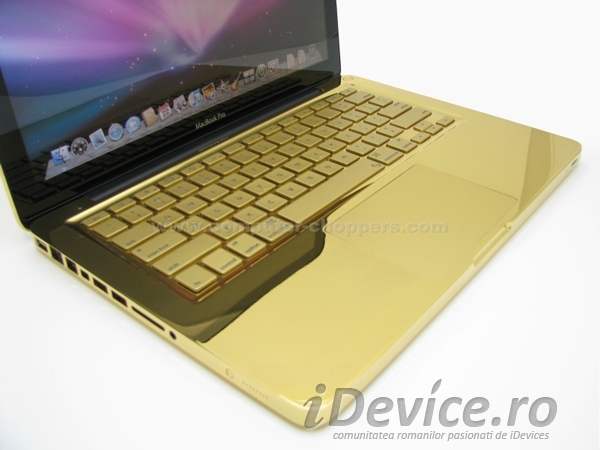 MacBook Air Retina Display cu ecran de 12 inch ar fi pregatit pentru lansare de catre compania Apple la jumatatea anului viitor, el urmand a veni cu o serie de optiuni extrem de interesante. Mai exact, Apple ar intentiona sa preia culorile utilizate pentru terminalele sale iPhone si ar urma sa le transfere la MacBook Air Retina Display, astfel ca ultrabook-ul ar putea fi disponibil in culorile: gri spatial, auriu si argintiu inca din momentul lansarii.
The most fascinating part of this report is that Apple is also planning to change the colours for the first time with an Aluminium MacBook, the source says that Apple is planning to add Space Grey and Gold colours to their MacBook lineup, which would be consistent with the colours on the iPhone 6.
  Desi pare greu de crezut ca Apple va comercializa MacBook-uri aurii, n-ar trebui sa fiti totusi foarte sceptici in privinta acestui zvon, deoarece compania din Cupertino a facut lucruri mult mai extravagante in trecut. Chiar si asa, avand in vedere ca lansarea acestui nou produs ar fi programata pentru jumatatea anului viitor, ramane de vazut ce schimbari ar mai putea face Apple pana atunci in legatura cu ele si cum vor afecta ele design-ul.