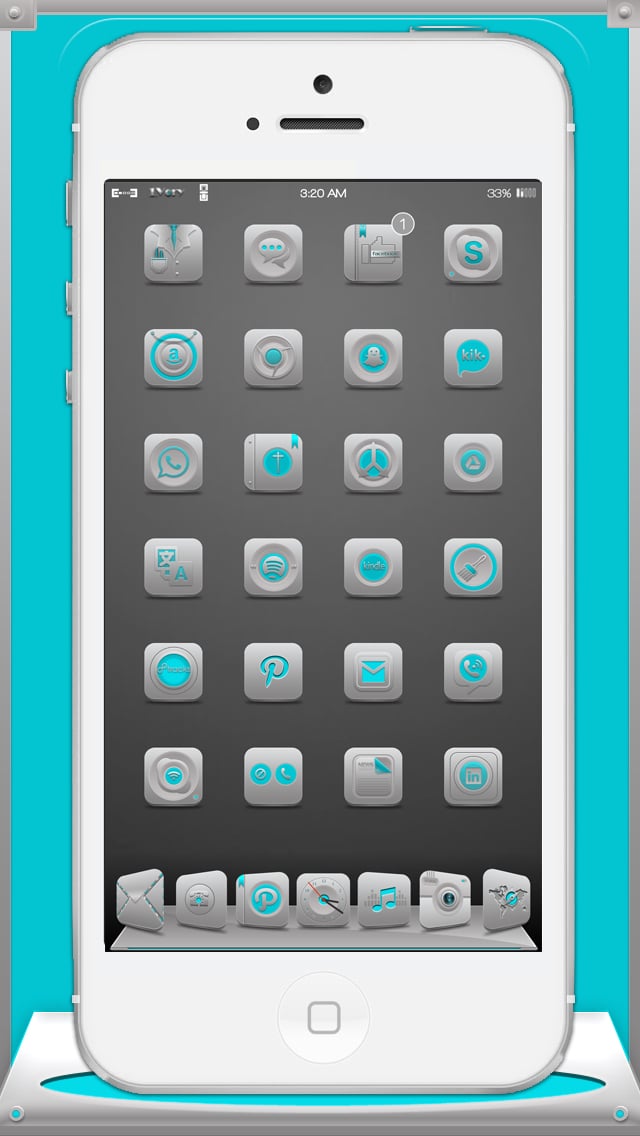 1Vory este o tema pentru iOS 8 disponibila din cursul noptii trecute in Cydia pentru iDevice-urile noastre, ea fiind conceputa in principal pentru cei carora le place un design simplu si cu foarte putine culori in interfata principala. Principalul punct de atractie, daca ii putem spune asa, al acestei teme este faptul ca nu veti fi "atacati" de o multitudine de culori pentru iconite dupa instalare, cele cateva prezente in imagine fiind singurele disponibile.
Hello everyone!Im back and happy to present my new theme 1Vory. Its very clean and elegant theme including a lot of custom icons, iWidget, IconOmatic, zeppelin UI and more updates / add-ons to come. Compatible to all IOS7 and iOS8 devices from iP4S, iP5/5S/5C, iP6 and also tested in iPhone 6 plus. Please see the pictures for more info.
1Vory are disponibile cateva sute de iconite pentru terminalele noastre, este compatibila cu iOS 8 si iOS 7, insa o veti putea utiliza doar pe terminalele iPhone, inclusiv cele mai recente lansate de catre compania Apple. 1Vory este disponibila pentru descarcare din repo-ul ZodTTD & MacCiti al Cydia.