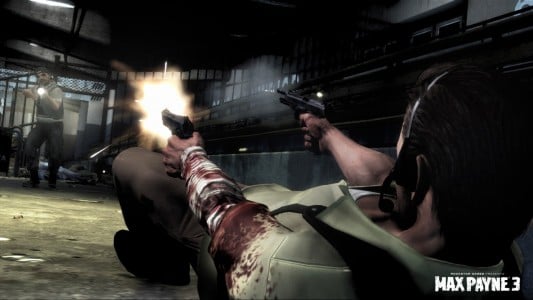 Seria de jocuri Max Payne a fost una dintre cele mai celebre serii de shootere lansate vreodata de catre Rockstar Games iar noua versiune a jocului urmeaza sa fie lansata oficial in luna martie a anului 2012. La acea data 3 versiuni(pentru PC/console) ale Max Payne 3 vor fi disponibile insa impreuna cu ele s-ar putea sa avem si versiuni pentru terminale mobile lansate in App Store si Android Market. Cei de la Rockstar Games sustin ca o versiune pentru terminale mobile a Max Payne 3 va fi disponibila fara a mentiona platformele compatibile si presupunerea logica este ca jocul va fi lansat pe platformele iOS si Android.
For fans looking for a new way to enjoy the classic Max Payne , Rockstar Games is happy to announce that Max Payne will receive the full HD treatment for mobile devices. Available for the first time on mobile, Max Payne will have connectivity to the Rockstar Games Social Club and boast the same features as its PC counterparts — including HD graphics and high-resolution textures that take advantage of the latest mobile technologies, including incredibly customizable controls and support for wired controllers.
     Compania Rockstar Games sustine ca versiunea pentru terminale mobile a Max Payne 3 va avea grafica HD si va contine o aceleasi functii precum versiunea pentru PC deci probabil vorbim despre versiuni speciale pentru iPad 2 si iPhone 5 cu grafica HD in format 1080p care sa permita jucarea pe un monitor full HD. Deocamdata jocul este in dezvoltare si datele de lansare pot fi oricand schimbate insa afirmatiile celor de la Rockstar Games sunt interesante si sper ca versiunea pentru iOS sa fie mai buna decat restul shooterelor lansate pana acum in App Store.