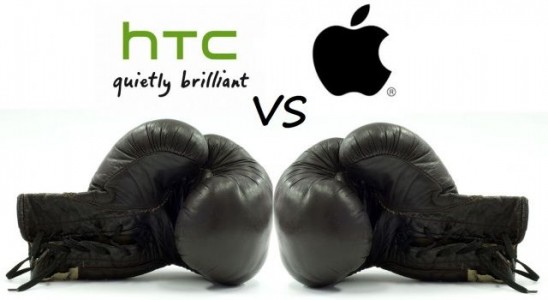 V-am spus dimineata ca Apple si HTC au incheiat un acord global de licentiere reciproca a propriilor brevete de inventie si acesta a fost al 15 acord de licentiere incheiat intre un producator de terminale Android si o alta entitate. Cei de la HTC sunt singurii care platesc licente atat catre Apple, cat si catre Microsoft, insa alte intelegeri au fost incheiate de catre alti producatori. Android-ul este probabil cel mai vanat sistem de operare, cei de la Google neavand foarte multa grija cu tehnologiile implementate in el.
Today's news of a global settlement of all litigation pending between Apple and HTC, based on a ten-year license agreement, is huge. It is, however, already the 15th patent license deal involving Android to have been announced (there may also have been some secret deals). Each and every one of those deals reduces to absurdity Google's claim of Android being "free".On the occasion of today's announcement, here's a recap of the 15 Android patent license deals (some of which also cover Google's Chrome) that have been announced to date. The list begins with HTC's deal with Microsoft and ends with HTC's agreement with Apple. At this point, HTC is the only Android device maker to be paying Android-related patent royalties to both Apple and Microsoft, but this way it's also the only one to be able to focus on its product business.
  Avand in vedere ca in momentul de fata exista multe procese care au in prim-plan sistemul de operare Android, nu este exclus ca alte intelegeri de acest gen sa fie incheiate, insa cea mai importanta posibila intelegere are in atentie Apple si Samsung. Daca aceste doua companii ar reusi sa ajunga la un acord, atunci oricine poate face acelasi lucru, dar deocamdata Apple si Samsung au probabil cele mai multe procese deschise in instantele din intreaga lume. Lor li se alatura si alte companii, iar peste doi sau trei ani vom avea probabil un numar dublu de acorduri incheiate.
April 27, 2010: Microsoft Announces Patent Agreement With HTC

June 27, 2011: Microsoft and General Dynamics Itronix Sign Patent Agreement ("Agreement will cover General Dynamics Itronix devices running the Android platform.")
June 29, 2011: Microsoft and Velocity Micro, Inc., Sign Patent Agreement Covering Android-Based Devices
July 5, 2011: Microsoft and Wistron Sign Patent Agreement("Agreement will cover Wistron's Android tablets, smartphones and e-readers.")
September 8, 2011: Microsoft and Acer Sign Patent License Agreement ("Agreement will cover Acer's Android tablets and smartphones.")
September 8, 2011: Microsoft and ViewSonic Sign Patent Agreement ("Agreement will cover ViewSonic's Android Tablets and smartphones.")
September 28, 2011: Microsoft and Samsung Broaden Smartphone Partnership ("Under the terms of the agreement, Microsoft will receive royalties for Samsung's mobile phones and tablets running the Android mobile platform.")
October 23, 2011: Microsoft and Compal Electronics Sign Patent Agreement Covering Android and Chrome Based Devices
January 12, 2012: Microsoft and LG Sign Patent Agreement Covering Android and Chrome OS Based Devices
April 25, 2012: Microsoft and Pegatron Corp. Sign Patent Agreement Covering Android- and Chrome-Based Devices
April 30, 2012: Barnes & Noble and Microsoft Form Strategic Partnership to Advance World-Class Digital Reading Experiences for Consumers" ("Barnes & Noble and Microsoft have settled their patent litigation, and moving forward, Barnes & Noble and Newco will have a royalty-bearing license under Microsoft's patents for its NOOK eReader and Tablet products.")
July 9, 2012: Microsoft and Aluratek Inc. Sign Patent Agreement Covering Android and Chrome Based Devices
November 7, 2012: Microsoft Signs Licensing Agreements for exFAT With Sharp, Sigma, NextoDi, Black Magic and Atomos Global ("The agreements cover Sharp Android tablets, Sigma and NextoDi high-end cameras and accessories, and Black Magic and Atomos Global broadcast-quality video-recording devices.")

November 11, 2012: HTC and Apple Settle Patent Dispute