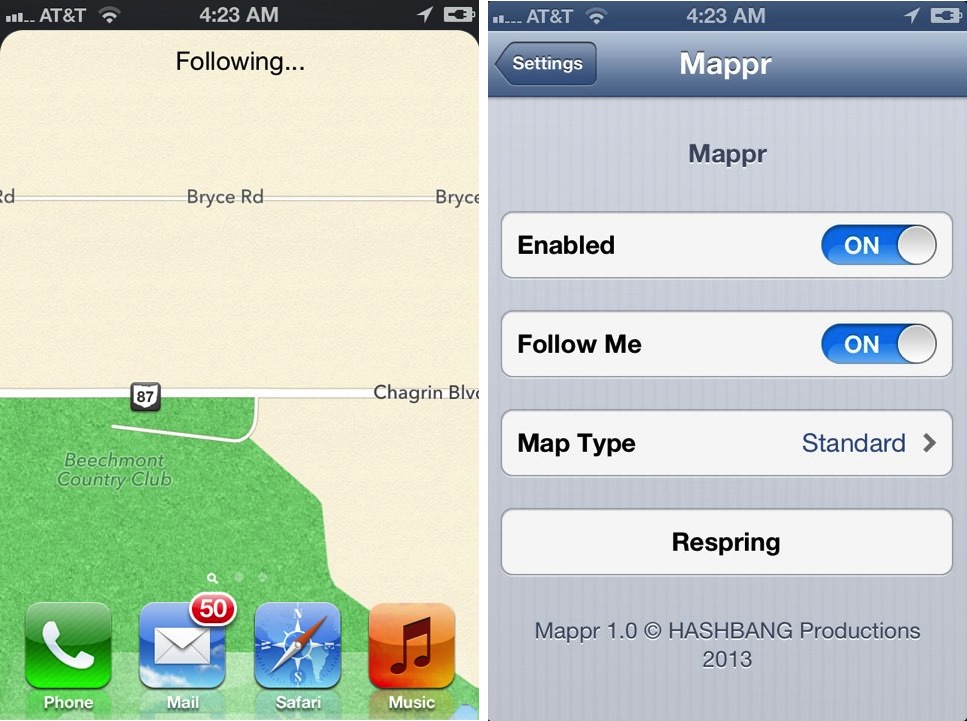 Mappr este un tweak lansat in cursul acestei seri in Cydia, iar cu ajutorul sau putem simplifica procesul de vizualizare a hartilor aplicatiei Maps. Folosind acest tweak vom vizualiza in interiorul Spotlight-ului din iOS hartile pe care in mod normal le-am putea accesa doar prin aplicatia Maps a iOS-ului, sau prin intermediul unor aplicatii dedicate. Hartile le putem vizualiza in oricare dintre cele 3 moduri puse la dispozitie si de aplicatia Maps, iar daca dorim putem sa afisam inclusiv imagini cu locatia noastra, totul foarte rapid si usor.
Mappr is a very quick reference map that lives right inside spotlight. There is no reason to open up the Maps app just to check your current location because Mappr allows you to just swipe left and reference the map right there.

Features:

Allows you to quickly reference a map right inside spotlight
Allows you to choose between Standard, Hybrid, and Satellite map views
Allows you to follow your current location or get a world view
  Mappr este disponibil la pretul de 1$ in repo-ul BigBoss al Cydia.