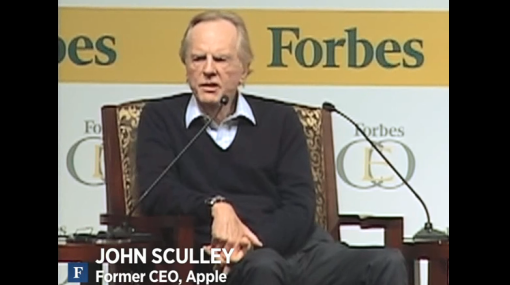 John Sculley, omul care a preluat functia de CEO al Apple direct de la Steve Jobs cand consiliul de administratie al companiei l-a concediat, este acum interesat de salvarea companiei Blackberry de la faliment. Sculley investigheaza in momentul de fata organizarea unui parteneriat prin care el si una sau mai multe companii canadiene are prelua compania Blackberry si ar incerca sa o readuca in topul producatorilor de smartphone-uri de pe glob.
The only thing I would say is, I think there's a lot of future value in Blackberry. But without experienced people who have run this type of business, and without a strategic plan, it would be really challenging. 
  Desigur ca John Sculley nu a infirmat/confirmat informatiile obtinute de doua publicatii importante, insa a afirmat ca in Blackberry inca exista potential pentru dezvoltare si crestere in viitor, deci este clar ca exista un interes. In ciuda sanselor mici, ca Sculley sa preia intr-adevar Blackberry impreuna cu o serie de parteneri strategici, Blackberry nu va disparea prea curand, indiferent cine o va prelua.