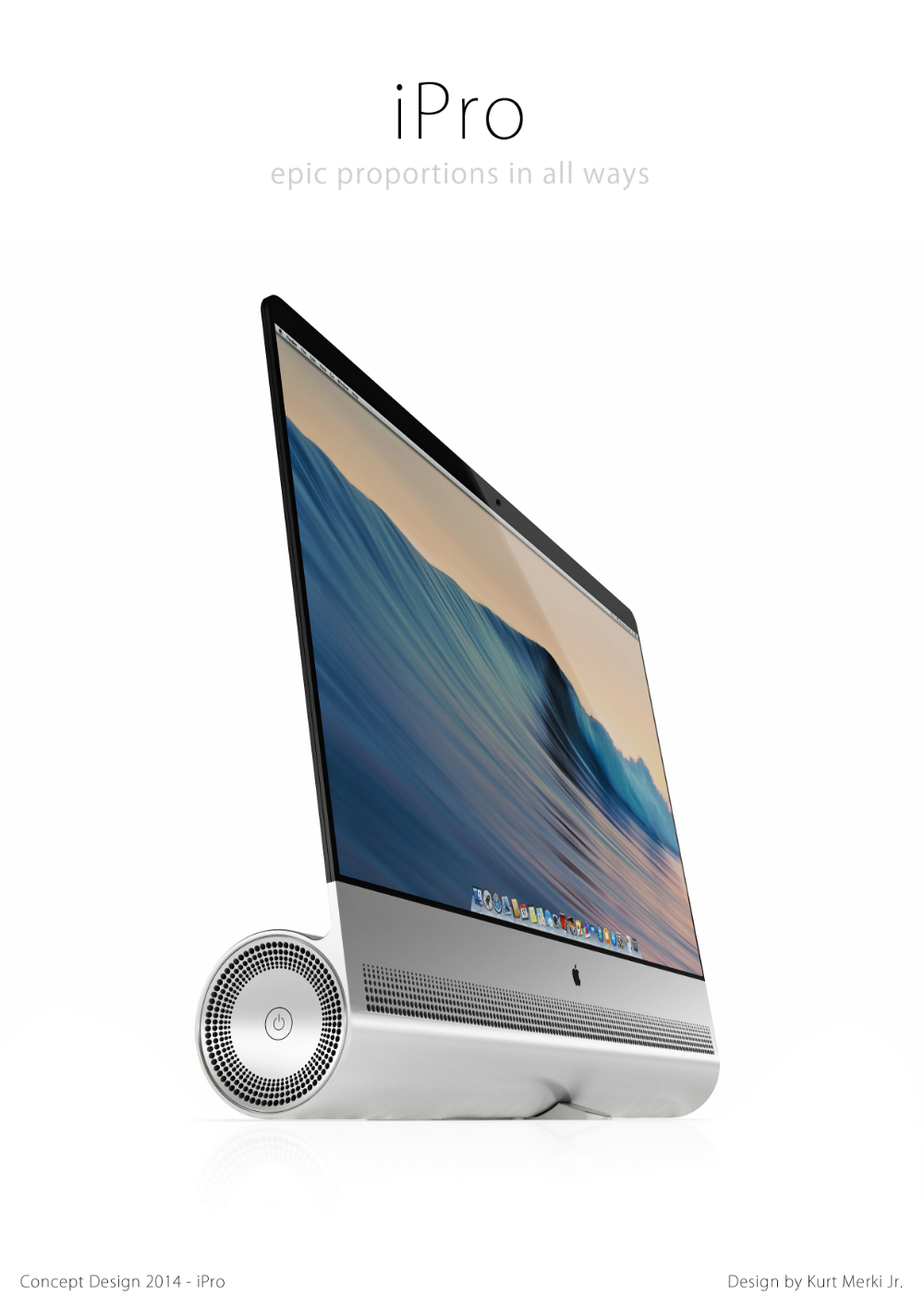 iMac-ul este unul dintre cele mai populare AIO-uri disponibile pe piata, iar design-ul sau il face extrem de atractiv pentru o gama foarte variata de persoane de pe intregul glob, asa ca multi si-ar dori sa vada inteligenta Apple utilizata pentru a dezvolta si alte produse revolutionar. In aceasta idee a fost dezvoltat tot conceptul din acest articol, el purtand denumirea iPro si oferindu-ne posibilitatea de a vedea cum ar putea arata o combinatie intre iMac si Mac Pro.
The iPro is made for professionals who need a lot of everything be it memory, workspace or processing power. All components are cutting edge from the OLED display up to the integrated Mac Pro technology. Creating the right balance between performance and design. An 'all-in-one' enclosed solution that still has the capability of being flexible, enabling one to up- or downgrade easily.
  Avand caracteristicile fizice ale iMac si hardware-ul Mac Pro, iPro este un calculator cu ecran de 35 de inch, un profil foarte subtire si o baza rotunda care il tine drept dar in imagini, insa din punct de vedere al design-ului arata extrem de bine. Voi ce parere aveti? Ati vrea sa vedeti vreodata lansat un produs precum acesta?