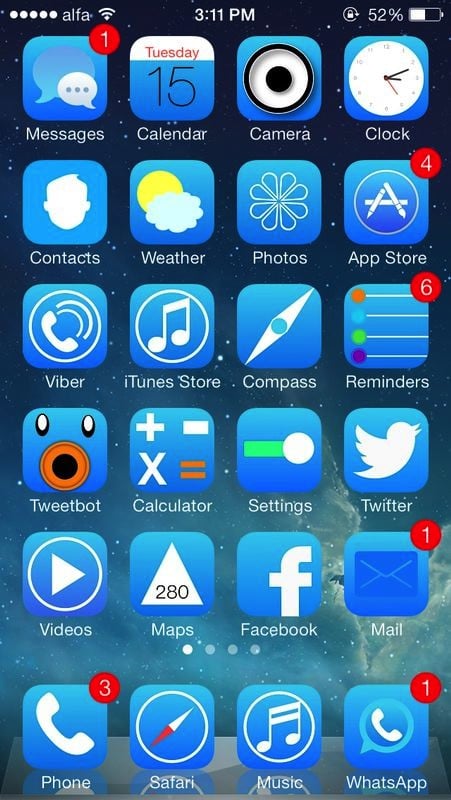 blues7 este o noua tema lansata ieri in Cydia pentru posesorii de iPhone si iPod Touch-uri, ea fiind gandita special pentru toti cei care iubesc culoarea albastra si o vor sa o vada tot timpul in Springboard. Dupa cum probabil v-ati dat deja seama, tema modifica toate iconitele native si o parte dintre cele terte aplicand culoarea albastra peste background-ul lor. Combinand albastrul cu albul si diverse alte culori, tema recreaza iconitele in baza formei pe care ele o au in mod nativ in momentul de fata.
Blues is just a beautiful theme for your iPhone and iPod touch; its fresh blue icons fantastic especially for your iphone 5 5s and the blue iphone 5c. I hope you enjoy my first theme and that is not all more theming for settings icons and notification icons are coming in next update.
  blues7 este disponibila gratuit in repo-ul ZodTTD & MacCiti al Cydia.