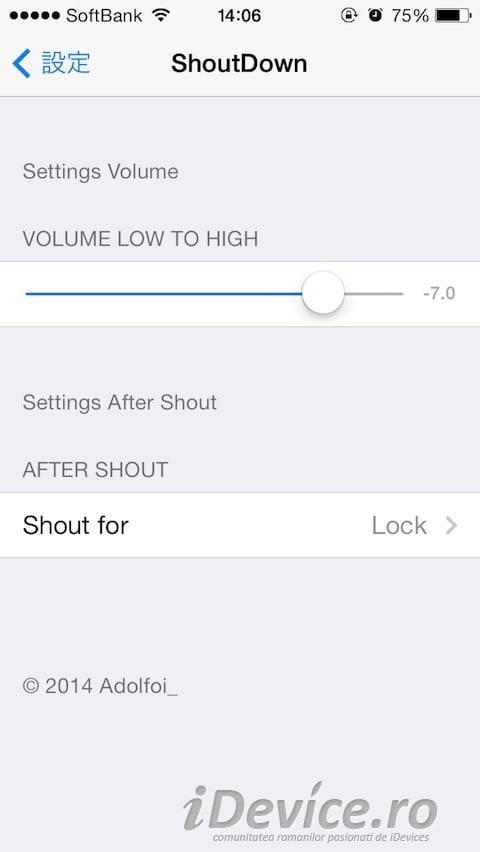 ShoutDown este un tweak extrem de interesant lansat in cursul acestei seri in Cydia, iar prin intermediul sau oricine poate inchide sau poate bloca un iDevice folosindu-si vocea. Mai exact, tweak-ul ne ofera optiunea de a inchide, reporni sau de a introduce in safe mode un terminal, blocarea dispozitivului vostru fiind facuta imediat dupa ce rostiti cuvintele voastre.
This tweak, power management , you can shut down by your voice. Can adjust the volume of shout. also, can set up a loud voice from the very small voice. By shouting, the following actions can be performed.

Respring
Reboot
Lock
Power off
  ShoutDown are disponibil un meniu de setari in aplicatia Settings a iDevice-urilor noastre, iar cu ajutorul sau putem seta modul in care ne folosim vocea pentru a controla terminalele. ShoutDown este disponibil la pretul de doar 1$ in repo-ul BigBoss al Cydia.