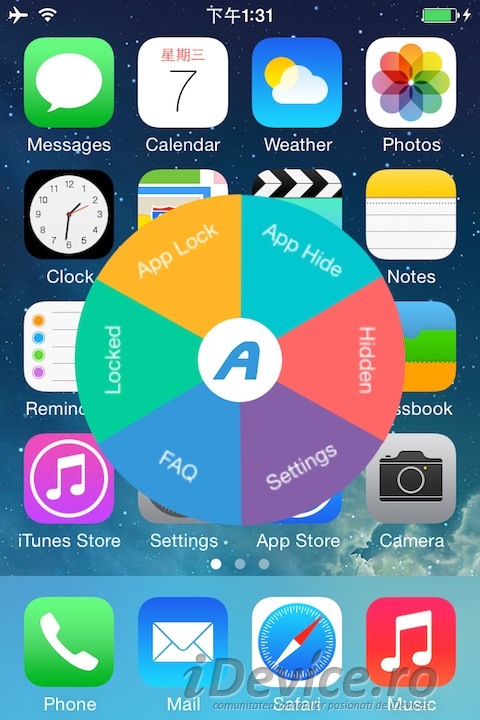 Appro este un nou tweak al Cydia care a fost conceput avandu-i in gand pe cei care doresc sa-si protejeze aplicatiile de ochii mult prea curiosi ai diverselor persoane care le folosesc terminalele. Folosind Appro putem: ascunde aplicatii, proteja aplicatii cu o parola, proteja accesarea pozelor de oriunde din iOS, putem seta o parola pentru deschide oricarei aplicatii, putem redenumi aplicatiile din iDevice-uri si in final putem ascunde sau proteja grupuri de aplicatii.
Like many people, you've got personal information on your phones. Information you wouldn't want certain people to see, especially criminals. Using Appro, you can easily set up password protect on all or specific applications on your iPhone to prevent unwanted users from seeing anything important
Features:

Hide App;
Lock App by Passcode Protection;
Depth Lock Photos (Protect Photos open from anywhere);
Lock & Hide Newsstand;
Lock All App by Passcode Protection;
Rename App;
Block App Notification;
Hide App by Using Group;
Lock App by Using Group;
Support ios5 – ios7.
  Appro este disponibil gratuit in repo-ul BigBoss al Cydia si este compatibil cu Pangu iOS 7.1.1 jailbreak.