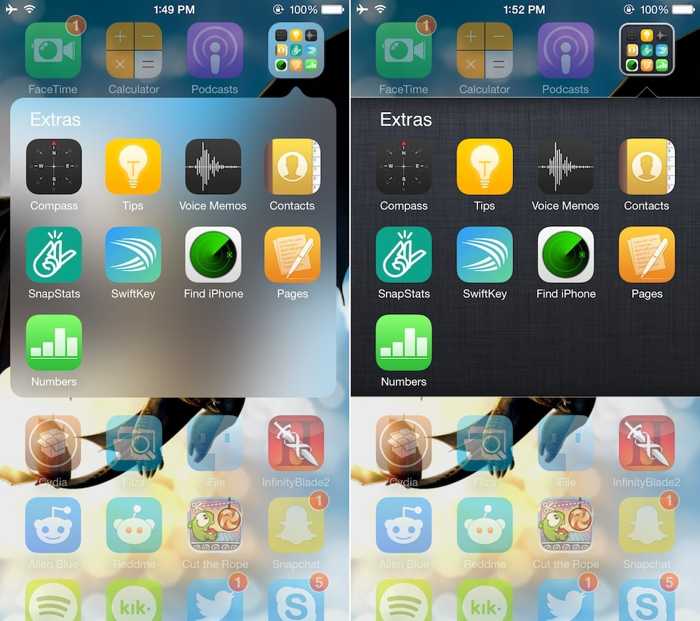 ClassicFolders este un tweak lansat in cursul zilei de ieri in Cydia pentru iDevice-urile noastre, iar cu ajutorul sau putem aduce in iOS 8 interfata gandita de catre compania Apple pentru folderele afisate in iOS 6 pentru utilizatori. In imaginea de mai sus vedeti exact ce fel de schimbare aduce tweak-ul ClassicFolders pentru noi, combinatia dintre actualul si vechiul stil al Apple conceput pentru iOS fiind o combinatie destul de interesanta, poate chiar mai buna decat cea nativa a iOS 8, in anumite cazuri.
Bring back iOS 6 folders to iOS 7 & 8! Also has the bonus of a modern-style blurred folder with the iOS 6 shape, Mavericks-style folder, and even a folder styled like iOS 4.0 beta 1! Tired of having full screen folders? Give ClassicFolders a try.
  ClassicFolders este disponibil pentru descarcare din repo-ul BigBoss al Cydia la pretul de 1 dolar.