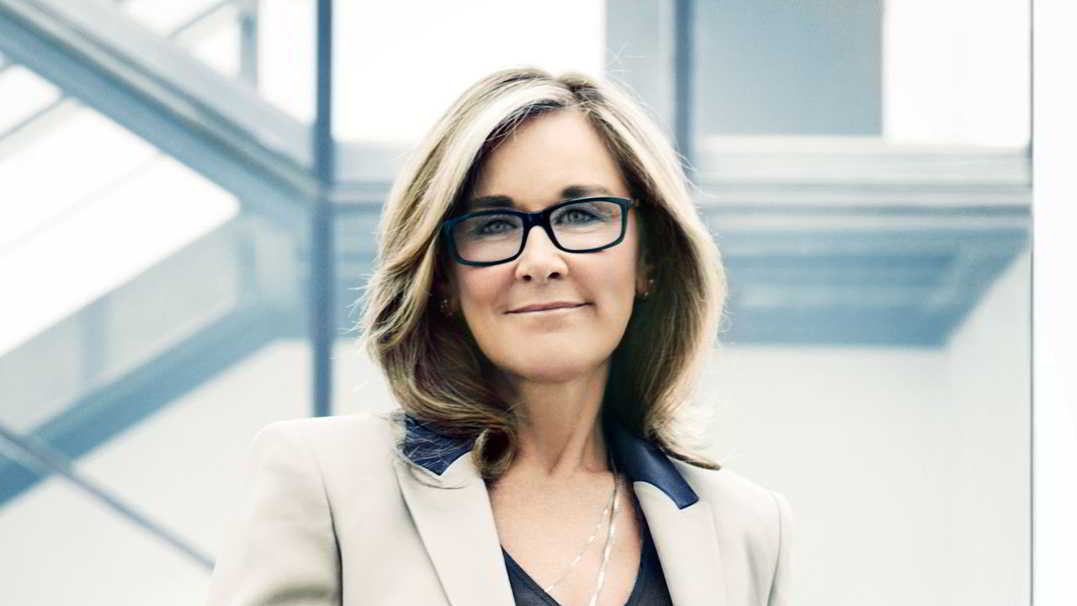 Angela Ahrendts este vicepresedintele senior al companiei Apple care conduce divizia de retail si administreaza toate magazinele online si offline ale celor din Cupertino, iar astazi ea a trimis un memoriu intern angajatilor confirmand faptul ca Apple Watch nu va putea fi cumparat din Apple Store-uri in data de 24 aprilie. Ahrendts a afirmat ca stocurile foarte restranse si cererea enorma pentru Apple Watch au determinat Apple sa ia decizia grea de a oferi doar posibilitatea de a proba produsul in magazine, achizitia trebuind facuta numai pe internet cu o perioada de asteptare de cateva saptamani de zile, iar acest lucru ar urma sa continue in luna mai.
Separat Ahrendts le-a multumit angajatilor pentru efortul depus in a ajuta clientii sa probeze Apple Watch in magazine, afirmand ca experienta avuta de acestia a fost una exceptionala, cu un numar foarte mare de raspunsuri pozitive la chestionare legate de modul in care au fost tratati in Apple Store pentru sesiunile de incercare ale ceasului. In final Ahrendts a afirmat ca doar in cazul Apple Watch vom avea parte de o lansare exclusiv online si asta pentru ca stocurile sunt mici, ceasul face parte dintr-o categorie complet noua si utilizatorii aveau nevoie de o proba pentru a-si alege carcasa si accesoriile potrivite.
Team,

On behalf of Tim and the rest of the executive team, I want to thank you very much for making last Friday's debut of Apple Watch unforgettable. The Previews going on in our stores and support from our Contact Centers are unlike anything we have done before.

The feedback from customers is overwhelmingly positive. They are excited about Apple Watch, and your teams are creating fantastic experiences for them. Customers who pre-ordered will start receiving deliveries next Friday as planned, and I know you will do a great job helping them get set up.

Many of you have been getting questions asking if we will have the watch available in stores on April 24 for walk-in purchases. As we announced last week, due to high global interest combined with our initial supply, we are only taking orders online right now. I'll have more updates as we get closer to in-store availability, but we expect this to continue through the month of May. It has not been an easy decision, and I want to share with you the thinking behind it.

It's important to remember that Apple Watch is not just a new product but an entirely new category for us. There's never been anything quite like it. To deliver the kind of service our customers have come to expect—and that we expect from ourselves—we designed a completely new approach. That's why, for the first time, we are previewing a new product in our stores before it has started shipping. 

Apple Watch is also our most personal product yet, with multiple case and band options because it's an object of self-expression. Given the high interest and initial supply at launch, we will be able to get customers the model they want earlier and faster by taking orders online.

I know this is a different experience for our customers, and a change for you as well. Are we going to launch every product this way from now on? No. We all love those blockbuster Apple product launch days—and there will be many more to come. They're the moments where you, our teams, shine. And our customers love them as well!

Apple Watch is an exciting new product and we are at the start of a very exciting time at Apple. You're the best team on earth and you are doing an amazing job.

For customers who want to buy a watch, please continue to help them place their order online. Also make sure they know that, wherever they buy, Apple will provide them with a great Personal Setup experience — either online or in our stores. This includes syncing their Apple Watch with their iPhone and teaching them about all the incredible features of their new Apple Watch.

Thank you very much again, and I look forward to seeing you soon.