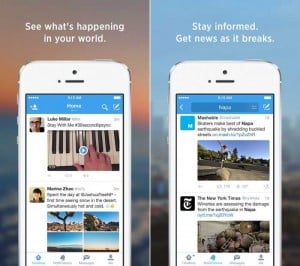 Aplicatia Twitter a fost actualizata in cursul noptii trecute de catre compania americana cu acelasi nume, ea aducand pentru utilizatori o serie de imbunatatiri notabile pe care unii cu siguranta le vor aprecia.
Mai exact, versiunea 6.39 a aplicatiei Twitter ne ajuta sa descoperim mult mai usor cele mai importante informatii ale Twitter intr-o noua sectiune numita Moments, ea oferind posibilitatea de  avedea poze, clipuri video si conversatii despre subiecte importante din lumea intreaga.
Find the best of Twitter in an instant with Moments. Follow top stories through immersive pics, clips, and conversations. Get insights and perspectives you won't find anywhere else.
Aplicatia Twitter este disponibila pentru DESCARCARE GRATUITA, in format universal, din App Store.