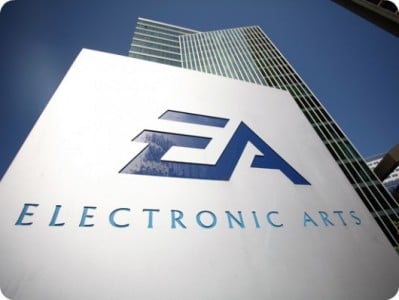 EA Games ne ofera in acest sfarsit de weekend cateva jocuri pentru iPhone si iPod Touch la pretul de doar 0.79€ pe aplicatie. Veti regasi mai jos cateva jocuri destul de populare anul trecut, insa la pretul asta merita cumparate.
FIFA 10 by EA SPORTS™
Match 30 leagues, 570 teams, and 12,620 players from around the world. Play up to 20 licensed tournaments and cup competitions. Create your own future superstar — ONLY with FIFA 10 by EA SPORTS™. Track his play in multiple seasons. Earn skills in competition against the world's finest soccer players, and build your legend! Easily dictate tempo with the accelerometer. Pull off defense-splitting passes, rifling shots, and pro-style tricks with intuitive touchscreen controls.
MMA by EA SPORTS™
THE MOST MASSIVELY AUTHENTIC FIGHTING GAME ON THE APP STORE! Featuring over 20 real MMA fighters like Fedor Emelianenko, Randy Couture, and Ken Shamrock…a Career Mode with deep fighter customization…and superior visuals made to maximize the Retina Display…Experience the ONLY true mixed martial arts game for iPhone® & iPod touch® – MMA by EA SPORTS™.
Tiger Woods PGA TOUR® BY EA SPORTS™
Play as or against Tiger Woods or a great line-up of other pro golfers like Annika Sorenstam, Vijay Singh, Natalie Gulbis & Retief Goosen! Golf over 120 holes across 7 of the most famous courses in the world including Pebble Beach & St. Andrews. Hear the crack of the club and the roar of the crowd as each fairway comes to life with realistic sounds, 3D graphics, and dynamic camera angles.
Skate It by EA
Skate it, own it, make it yours. Nail the kickflip, grind the rail, and lay down killer lines. The most realistic skate experience for iPhone® & iPod touch® is now in your hands. We've maxed out the potential of your accelerometer and gesture controls. Get a real feel of a true skate experience as you conquer the skater nirvana that is "San Vanelona" or roll through real-world locations.
MADDEN NFL 11 by EA SPORTS™
YOU'VE NEVER SEEN AN NFL GAME LIKE THIS! Made to maximize the stunning quality of iPhone 4 Retina Display, it's "…like nothing I've ever played before," raves Tracy Erickson, Pocket Gamer. The most authentic NFL experience on the App Store changes defense with TotaI Defensive Control and gives you quicker offensive rhythm with GameFlow. "Madden wins by a landslide" says Eli Hodapp, Touch Arcade. So get ready for a whole new level of MADDEN NFL 11 action!
Need For Speed™ Undercover
DRIVE THE WORLD'S #1 CRITICALLY ACCLAIMED RACING FRANCHISE TODAY. Real cars! Real Fast! Drive 20 of the world's fastest, hottest cars like the Porsche Carrera GT. Each one boasts its own style & performance output. Power through Head-to-Head Action, Highway Battle, and Cop Takeout. Race undercover in 24 covert missions. Push your car to the limit as you burn through exhilarating cityscapes, snaking countrysides, and gritty seaside docks.
Need for Speed Shift
The sweeping skylines of the urban landscapes… day and night driving… the roar of engines, the squeal of tires, the crunch of collisions. And above all…speed, speed, and more speed. Nothing was overlooked to deliver the most realistic racing experience possible.
Thrust yourself into the driver's seat of a high-end performance car, and see the race as it really is.