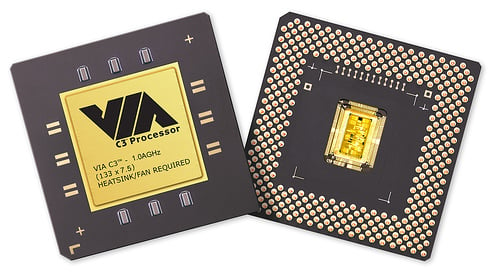 Via Technologies este unul dintre cei mai mari producatori de procesoare si chip-uri integrate din lume iar recent s-a hotarat sa actioneze in judecata compania Apple. Procesul are drept motiv trei brevete de inventie al companiei Via care se pare ca au fost incalcat de catre Apple in microprocesoarele construite si implementate in iDevice-urile sale. Procesul a fost introdus la o instanta din SUA si desigur ca Via, ca si Apple in procesele impotriva Samsung, cere interzicerea comercializarii iDevice-urilor care incalca, cele 3 brevete de inventie.
Via, a semiconductor maker based in Taipei, seeks a jury trial and an order to prohibit Cupertino, California-based Apple from selling products containing the inventions in the U.S., according to a complaint filed yesterday in federal court in Wilmington, Delaware. 

"The products at issue generally concern microprocessors included in a variety of electronic products such as certain smartphones, tablet computers, portable media players and other computing devices," Via said in the complaint.
     Terminalele cu chip A4 si A5 par a intra sub incidenta celor trei brevete de inventie si vorbim despre iPad, iPhone 4, iPod Touch 4G si iPad 2, mai exact cele mai populare dispozitive ale companiei din Cupertino. Desigur ca avocatii companiei Apple vor incerca sa gaseasca o solutie de a inchide rapid acest proces fara ca Apple sa aiba de suferit, insa ramane de vazut ce va prezenta Via in instanta. Desi este greu de crezut ca Via ar putea obtine o interdictie a vanzarii iDevice-urilor companiei Apple, compania taiwaneza ar putea obtine o suma destul de mare de bani daca brevetele aduse in discutie sunt intr-adevar incalcate de catre Apple.