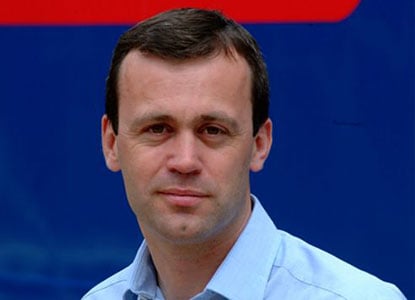 John Browett fostul, CEO al retailerului european Dixons, a fost numit in functia de senior vice president al diviziei de retail a companiei din Cupertino. Apple a facut anuntul astazi si John Browett ocupa o functie lasata vacanta in luna noiembrie de catre Ron Johnson care a fost numit in functia de CEO al J.C. Penny. John Browett va avea sarcina de a conduce echipa care administreaza intregul lant de retail al companiei Apple si aici vorbim despre magazinele care atrag 1 miliard de oameni anual si genereaza venituri de miliarde de dolari in fiecare trimestru fiscal.
CUPERTINO, California—January 30, 2012—Apple® today announced that John Browett will join the company as senior vice president of Retail, reporting to Apple CEO Tim Cook. Browett comes to Apple from European technology retailer Dixons Retail, where he has been CEO since 2007. Beginning in April, he will be responsible for Apple's retail strategy and the continued expansion of Apple retail stores around the world.

"Our retail stores are all about customer service, and John shares that commitment like no one else we've met," said Tim Cook, Apple's CEO. "We are thrilled to have him join our team and bring his incredible retail experience to Apple."

Prior to joining Dixons Retail, Browett held a series of executive positions at Tesco plc including CEO of Tesco.com. Earlier in his career he advised retail and consumer goods clients at Boston Consulting Group. He holds a degree in Natural Sciences from Cambridge University and an MBA from Wharton Business School.
   Sper doar ca strategia sa pentru viitor sa includa si deschiderea unui magazin in Romania.