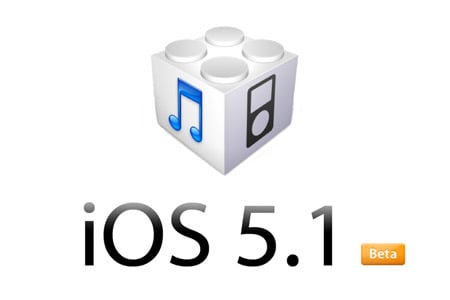 iOS 5.1 este disponibil de 5 zile prin intermediul iTunes si foarte multi utilizatori s-au grabit sa il instaleze si sa il testeze pe propriile dispozitive. Apple a mentionat destul de putine schimbari in noua versiune a sistemului de operare insa in realitate lista este destul de lunga pentru ca majoritatea modificarilor au fost prea mici pentru a fi luate in seama de toti utilizatorii. Mai jos v-am listat toate modificarile pe care Apple le-a implementat in iOS 5.1 atat pentru iDevice-uri cat si pentru noul Apple TV 3rd generation.
Initial release on iPad (3rd generation)
Enhanced Siri dictation support during text input "on supported devices" (iPhone 4S in 2011).
Carrier updates (e.g. AT&T 12.0).
AT&T indicator now says "4G" when applicable (HSPA+, iPhone 4S only).
Baseband updates.
Battery life reportedly fixed.
Fixes iPhone 4S support for Caller ID Name Display (on supported carriers – i.e. Rogers & Fido in Canada).
Users can now enter any Apple ID to sign-up for an iCloud account. Previously, they had to use (or create a new) me.com email Apple ID.
Images can now be removed manually from the Photo Stream in iCloud. Any photos deleted are now also removed from other iOS devices connected to iCloud.
Shake-to-shuffle bug fix, which caused the Music app to freeze.
The Setup Assistant caused an "infinite setup loop" for some users. When the setup was completed, the iPhone would jump back to a "thank you" screen ad infinitum. Users had to reboot the device to restore functionality.
Bluetooth bug fix; enabling Bluetooth and returning to home screen, the Bluetooth icon still remains in the status bar.
Possible bug fixes on Wi-Fi signal strength on all devices.
Safari, Bookmarks list no longer automatically displayed on browser opening, if last page opened before closing was blank.
Safari, address bar added text (Go to this address).
Fixed Music coverflow slowdowns.
Minor UI changes in Maps.
Improved Assistive Touch.
Improved Location Services.
License column added under the About menu.
App Store download limit over 3G increased from 20 to 50 MB.
Legal changes to Legal Notices in the "about" tab.
Smart playlists now appear in correct order on iPhone rather than reverse order.
New speaker icon next to song name of song currently playing.
Combined Voice/Data Roaming Switch on iPhone.
"Sleep iPod" function in clock application changed to "Stop Playing".
Japanese language support for Siri (availability may be limited during initial rollout).
Camera shortcut now always visible on Lock Screen for iPhone 4S, iPhone 4, iPhone 3GS and iPod touch (4th generation).
Camera face detection now highlights all detected faces.
Redesigned Camera app for iPad.
Genius Mixes and Genius playlists for iTunes Match subscribers.
Audio for TV shows and movies on iPad optimized to sound louder and clearer.
Podcast controls for playback speed and a 30 second rewind for iPad.
Updated AT&T network indicator.
Fixes an issue that occasionally caused audio to drop for outgoing calls.
Ability to disable 3G on iPhone 4S in certain carrier where previously hidden.
  Si noutatile pentru Apple TV 3rd generation:
Initial release on Apple TV (3rd generation).
Support for 1080p video resolution (3rd generation only).
Completely redesigned menus.

Content categories now resemble iOS app icons.
Third-party apps (Netflix, YouTube, NBA, Flickr, etc.) have their own icon.

Ability to create a Netflix account on Apple TV, and pay through an iTunes account.
Support for purchased movies through iTunes in the Cloud.
Device restart function.