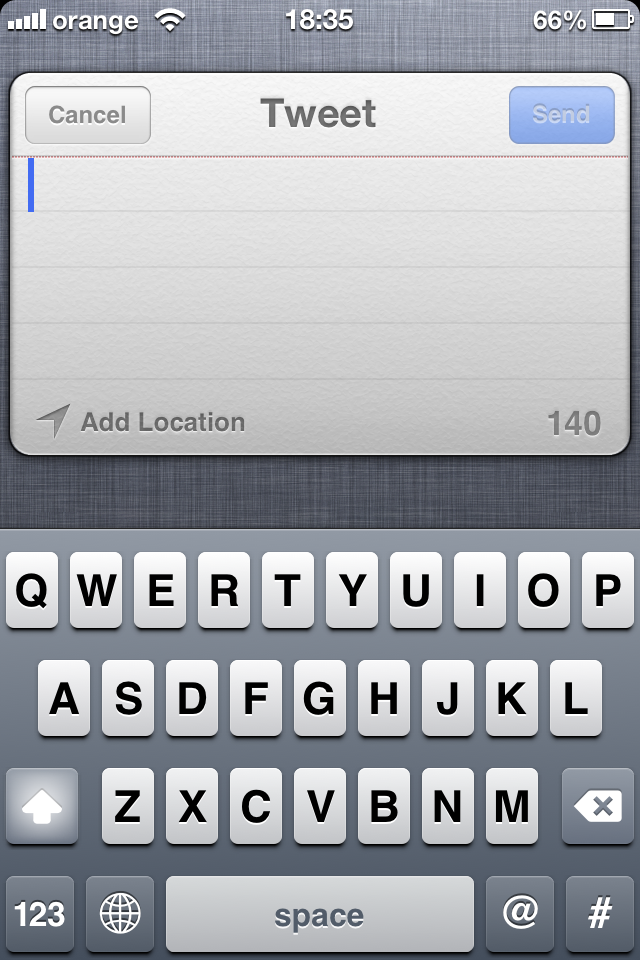 Aseara la WWDC 2012 s-au prezentat multe statistici, o parte vi le-am spus si eu, insa una interesanta mi-a scapat. Anul trecut Apple a implementat in iOS 5 posibilitatea de a partaja pe Twitter poze si link-uri direct din aplicatiile Photos si Safari. Se pare ca in doar putin peste jumatate de an iDevice-urile au devenit una dintre principalele metode prin care pozele sunt publicate pe Twitter, de pe terminalele companiei Apple fiind incarcate 47% dintre toate pozele care ajung in timeline-urile utilizatorilor celebrei retele de socializare.
  Practic aproape jumatate din toate pozele publicate pe Twitter sunt incarcate de pe iDevice-uri si vorbim despre o adevarata realizare pentru Apple, avand in vedere ca Twitter este o retea de socializare utilizata de sute de milioane de oameni. Aceasta statistica nu trebuie privita ca fiind atribuita in totalitate sistemului implementat in iOS, deoarece pozele publicate acolo au fost incarcate si cu ajutorul aplicatiei Twitter din App Store. Nu acelasi lucru poate fi spus si despre Facebook, insa integrarea in iOS 6 a API-urilor celebrei retele de socializare va schimba cu siguranta lucrurile. Mai jos aveti o lista de anunturi interesante facute de Apple la WWDC 2012, o parte vi le-am prezentat si eu, insa o parte le cititi probabil pentru prima oara.
This was Apple's 23rd WWDC, making it the longest-running developer conference around.
It sold out in one hour and 43 minutes.
It hosts attendees from more than 60 countries.
There are 400 million App Store accounts.
And there are about 650,000 apps in the App Store itself.
225,000 of those apps are designed specifically for iPad.
30 billion apps have been downloaded from the App Store so far.
The App Store has generated five billion dollars in revenue for developers.
Soon, Apple will bring the App Store to 32 more countries, making it available in a grand total of 155 countries.
There are 66 million Mac users — triple the number Apple had just five years ago.
26 million copies of Lion have been shipped so far.
40 percent of OS X users are running Lion.
Mountain Lion will be the eighth major release of OS X.
It will feature more than 200 new features and 1,700 new APIs.
iCloud's user base has grown to 125 million.
Through the end of March, Apple had sold 365 million iOS devices.
More than 80 percent of iOS users are running iOS 5.
There are currently 140 million iMessage users.
They send around one billion iMessages per day.
iOS has delivered 1.5 trillion push notifications so far.
There are currently 130 million Game Center accounts.
Five billion scores have been posted from them.
More than 10 billion tweets have been sent from iOS 5.
About 47 percent of all photos posted to Twitter are sent from devices running iOS 5.