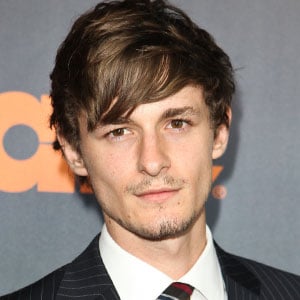 In toamna acestui an urmeaza sa fie lansata pelicula jOBS care urmareste viata legendarului Steve Jobs de la fondarea companiei Apple si pana la revenirea din anii '90. Pana acum au fost alesi Ashton Kutcher pentru rolul lui Steve Jobs, Josh Gad pentru rolul lui Steve Wozniak, Matthew Modine pentru rolul lui John Sculley, Ahna O'Reilly pentru rolul iubitei care i-a daruit primul copil lui Steve Jobs, iar Giles Matthey a fost ales pentru a juca rolul lui Jony Ive. Acesti actori vor fi secondati de Kevin Dunn, James Woods sau Joshua Michael Stern, deci filmul va fi foarte interesant.
Kevin Dunn and J.K. Simmons have joined the cast of Jobs, the biopic about the late Apple co-founder Steve Jobs, starring Ashton Kutcher. Also rounding out the cast are Elden Henson, Lenny Jacobson, Giles Matthey, Ahna O'Reilly and Victor Rasuk… Dunn, who recently co-starred in HBO's Luck, will play Apple chairman Gil Amelio. Simmons, known from his nine seasons on Law & Order, will appear as venture capitalist and Apple investor Arthur Rock. Among the other additions to the cast, Henson plays computer scientist and Macintosh developer Andy Hertzfeld; Jacobson portrays Apple engineer Burrell Smith; Matthey is iPod designer Jonathan Ive; O'Reilly plays Jobs' girlfriend Chris-Ann; and Rasuk is Apple's first employee and user interface architect Bill Fernandez.
  Filmul jOBS nu este facut in baza biografiei autorizate scrise de Walter Isaacson, deci nu va asteptati sa vedeti prezentat firul narativ al acelei carti. Pelicula ar urma sa fie lansata in toamna acestui an in cinematografe si ideal ar fi sa poata fi urmarita exact in perioada in care Steve Jobs a incetat din viata.