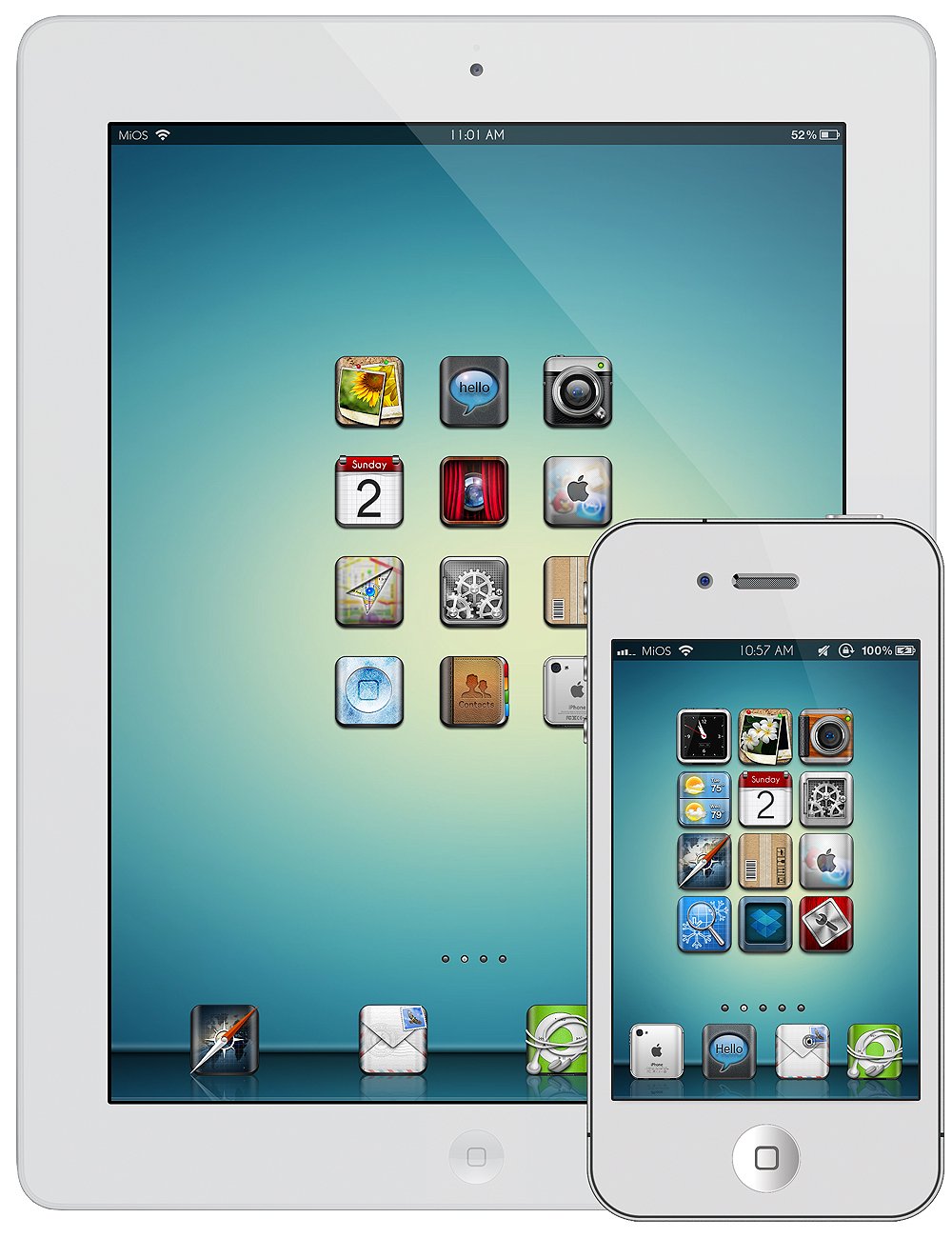 MiOS este o tema lansata chiar in cursul noptii trecute in Cydia, iar ea reprezinta o combinatie intre celebrele sisteme de operare iOS si Mac OS X. Dezvoltatorul temei a dorit sa combine elementele principale ale ambelor sisteme de operare pentru a genera o tema care sa le simbolizeze pe ambele, insa sa fie totusi putin diferita. Rezultatul este foarte interesant, atat pe tableta iPad, cat si pe terminalul iPhone, iar din imaginile acestui articol va puteti face o idee in legatura cu modul in care va arata terminalul vostru dupa ce veti instala tema.
MiOS is my take on twisting the styling of the Mac OS and the iPhone iOS and making it one UI. It's very simple and clean almost to simple some might say. My goal with MiOS is to make almost a universal theme. Each app has its own theme. By doing this it allows me to make different UI's and apply them to the theme and still have everything look great! This also works with the apps. I can make different skins for each app and they will still work with the theme. Now with all that said this theme is going to be just an on going project that I will update as I create new things or modify existing elements. So please don't jump all over me if you don't see something themed.

This just means I more than likely have not gotten to it yet or im not sure how I want to theme it. This theme has two different icons for use for the release im going with the Stylized icons which i custom made and yes they are the ones shown below and yes they do auto create appstore icons. the other set of icons will also auto create appstore apps.
  Dezvoltatorul MiOS sustine ca fiecare aplicatie are propria tema, iar in viitor totul va fi imbunatatit, dupa cum era de altfel si normal. MiOS este compatibila doar cu terminalele care au Retina Display, adica iPhone 4/4S si iPad 3, iar in Cydia o gasiti  in repo-ul ModMyi.