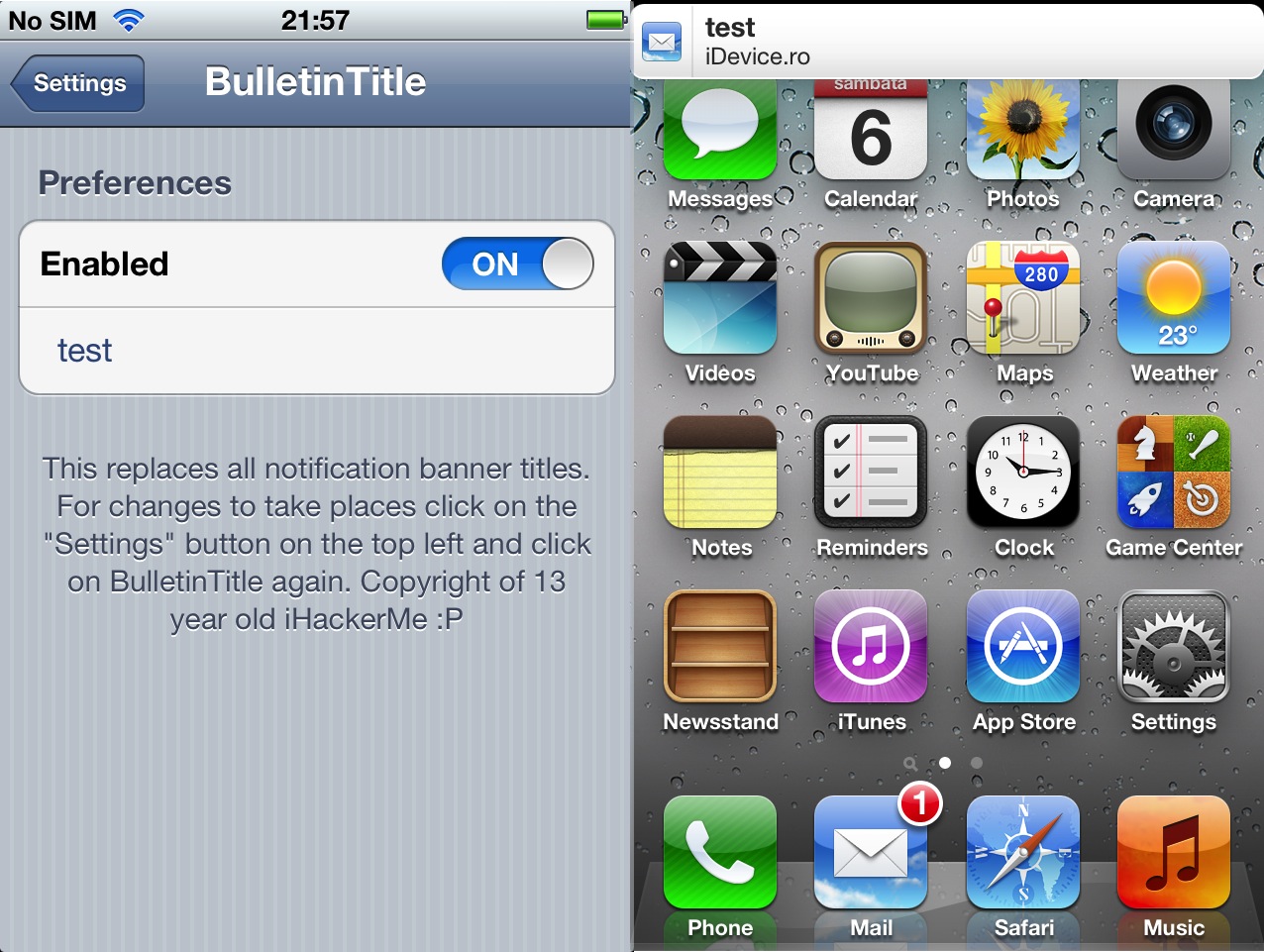 BulletinTitle a fost lansat aseara in Cydia, iar prin intermediul sau puteti modifica titlul tuturor notificarilor primite de catre voi in iOS. In mod normal in titlul notificarilor vedeti numele aplicatiei de la care a venit acea notificare, insa acest tweak afiseaza acelasi text, indiferent de la ce aplicatie primiti notificarea, dar va arata iconita aplicatiei si un sumar al notificarii. Tweak-ul are un meniu de setari in aplicatia Settings a iOS, acolo puteti alege textul care va fi afisat drept titlu si in felul acesta puteti ascunde numele aplicatiilor prin care sunteti notificati.
Custom banner titles. Set a custom title for all notification banners without having to respring everytime you enter a new title. To set a custom title open Settings and find BulletinTitle in the preferences pane, then click on "Enabled" to enable it and enter your preferred title. Remember to read the note below the custom text pane.
  BulletinTitle este disponibil gratuit in repo-ul BigBoss al Cydia.