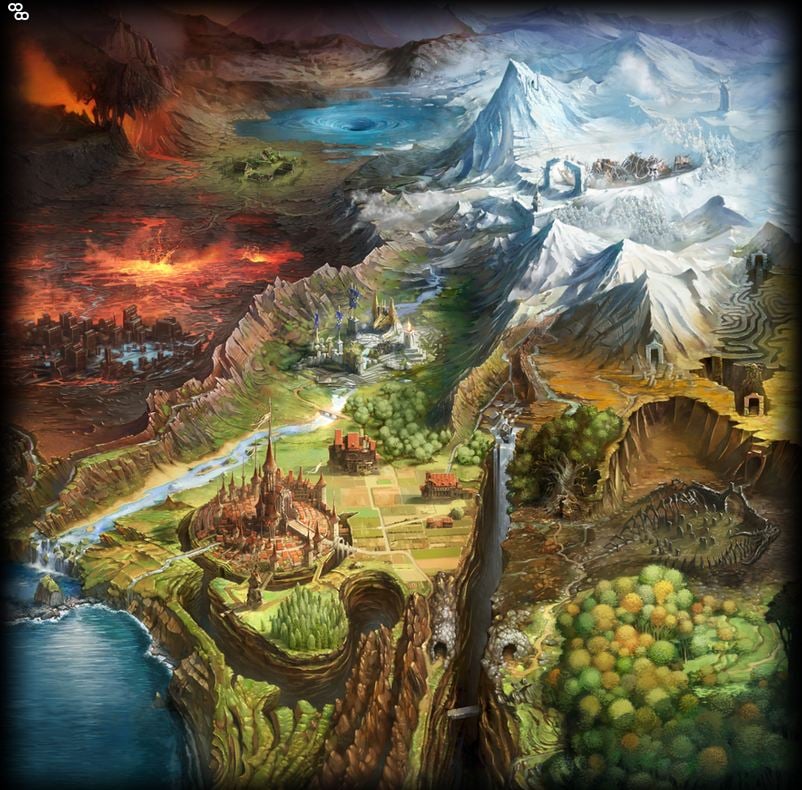 Dungeon Hunter 4 este viitorul joc din seria Dungeon Hunter a celor de la Gameloft, iar pana acum compania a anuntat doar faptul ca dezvolta titlul si a publicat imaginea de mai sus cu o harta a lumilor pe care le veti putea explora. Kankheer, The Wasteland, The Skull Pass si Valenthia sunt cele 4 locatii in care va veti lupta cu hoarde de demoni si veti schimba cursul istoriei lumii in care personajul vostru trebuie sa lupte pentru semenii sai.
  Mai jos aveti storyline-ul jocului, iar aici puteti afla mai multe detalii si puteti participa la aventura gandita de catre Gameloft.
As a reward, here's a bit of secret lore from the Dungeon Hunter 4 storyline:

In a world where two nations, the Valens and the Kenashi, are at war since time immemorial, you are a Valen soldier. Just as you enter the battlefield for a fight that could change the course of history, the world is overwhelmed by hordes of demons, a race thought to have been extinguished eons ago. You awaken after losing consciousness in the aftermath of a terrible battle, human and demon corpses littering the battlefield.

Shocked but unharmed, you seem to be plagued by visions of a stranger's memories. You don't know it yet, but you may be Valenthia's only remaining hope. From the woods of Valenthia to the mountains of Kankheer and the haunted villages of Wasteland, you'll have to fight for your people, and your destiny.