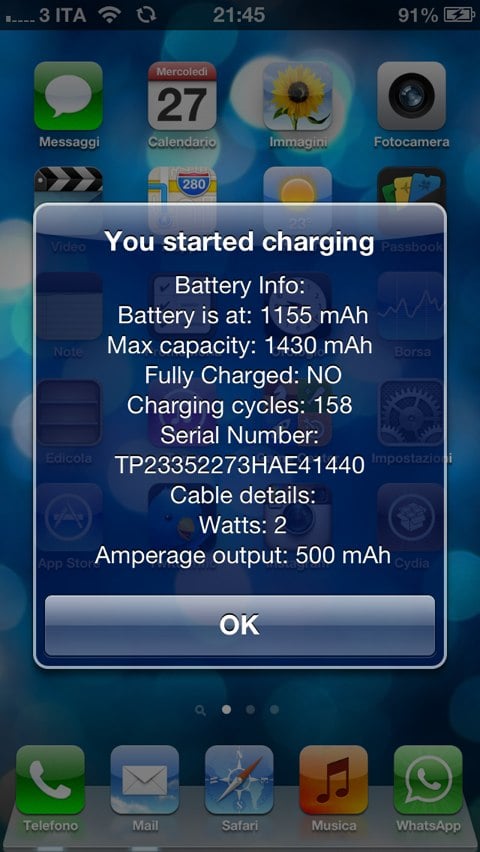 iBatteryInfo este un nou tweak al Cydia care prin intermediul unui mesaj de alerta ne afiseaza informatii importante despre bateria iDevice-urilor noastre. Mesajul de alerta este afisat doar in momentul in care conctam terminalul la o sursa de curent, sau il deconetam, iar prin intermediul sau putem afla: in mAh ce procent al bateriei este incarcat, capacitatea maxima a bateriei, numarul de cicluri de incarcare, seria de fabricatie a bteriei, detalii despre cablul de incarcare(daca exista), cata putere furnizeaza acel cablu si ce amperaj are.
iBatteryInfo is a tweak that show you a popup when you connect a cable or remove it from device that tells you all information about you battery (amperage, watts, charging cycles, ecc..) and about your connector.
  iBatteryInfo este disponibil gratuit in repo-ul BigBoss al Cydia.