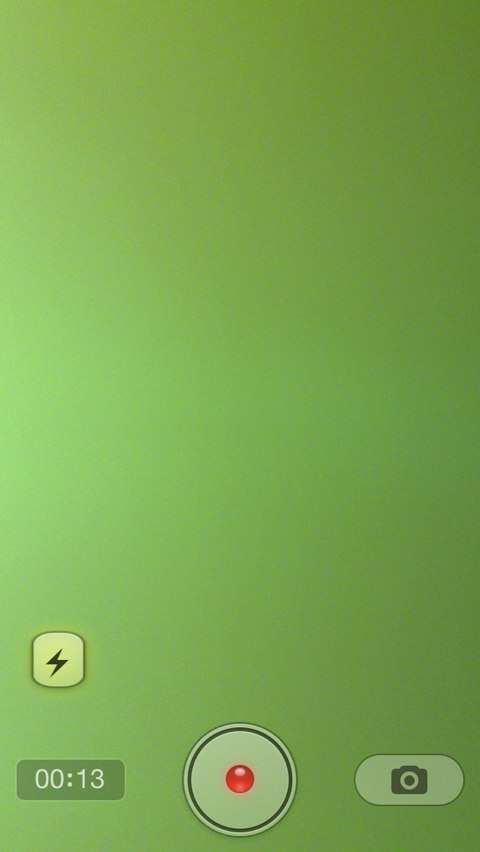 Record 'n' Torch este un tweak lansat in cursul acestei nopti in Cydia, iar cu ajutorul sau putem afisa un buton pentru controlarea flash LED-ului in timpul inregistrarii video. Apple ascunde automat acest buton in momentul in care pornim o inregistrare, nu il mai putem activa/dezactiva decat prin oprirea inregistrarii, iar Record 'n' Torch adauga un buton care implementeaza aceasta functionalitate. In imaginea de mai sus aveti prezentat modul in care functioneaza tweak-ul, insa in landscape model el este afisat incorect pe terminale.
Add Draggable Torch Toggle Button in Camera Preview while Recording.

Q. Why don't I use the native Flash Button ?

A. iOS camera remove Flash Button while recording in somewhere and I cannot correctly prevent button from hiding from Objective-C methods. So by creating the new button is more easier than do the hard things.

Little bug: button dragging in Portrait upside down screen isn't working properly, to prevent this, don't use Camera in that orientation.
  Record 'n' Torch este disponibil gratuit in repo-ul BigBoss al Cydia si functioneaza doar pe iDevice-urile care au flash LED.