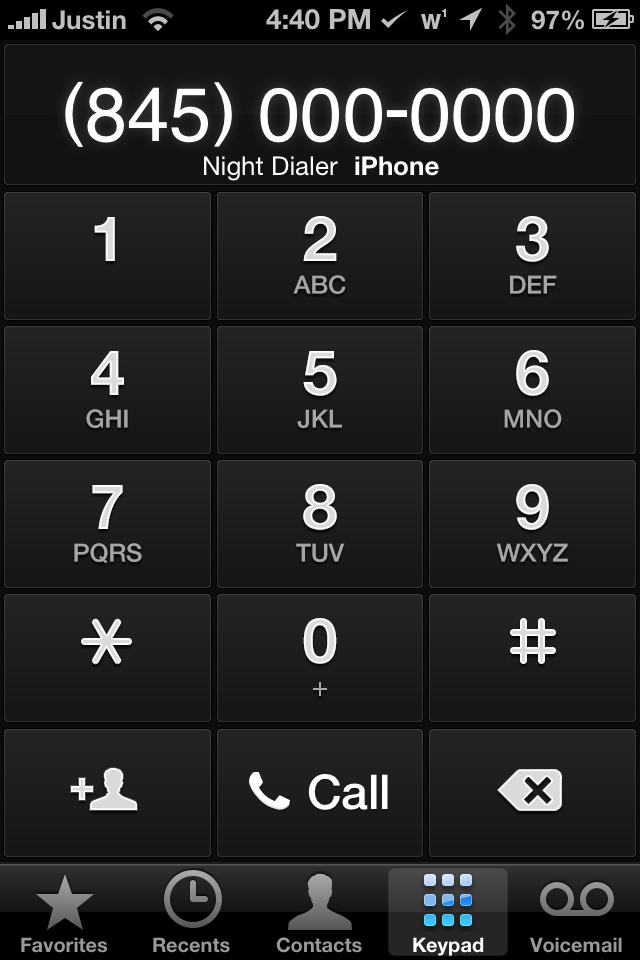 Night Dialer iOS 6 este o noua tema lansata in cursul noptii trecute in Cydia, rolul sau fiind de a ne permite sa modificam aspectul actualului dialer pentru iPhone-urile noastre. Daca va uitati la imaginea de mai sus, veti sesiza ca ideea a fost de a oferi un aspect simplu, curat, frumos, pentru un dialer pe care Apple l-a modificat fara vreun rost incepand cu iOS 6. Tema ofera posibilitatea de a schimba culoarea alba cu cele: roz, albastru, portocaliu si verde, modificarile putand fi implementate cu ajutorul Winterboard.
Night Dialer (iOS6) by Justin Raabe.</p><p>Night Dialer is a new custom dialer that was developed specifically for iOS 6 and above! This package will completely change your iPhone's default white dialer with this brand new, custom and high quality dialer called, Night Dialer. This custom dialer comes with 5 different color choices. Choose which accent color is best for you! The color options are White (default), Pink, Blue, Orange and Green. Apply via Winterboard and enjoy. For any questions or comments feel free to contact the author. This theme will soon be updated for iPhone 5!
  Night Dialer iOS 6 este disponibila in repo-ul ZodTTD & MacCiti al Cydia si nu este compatibila cu iPhone 5.