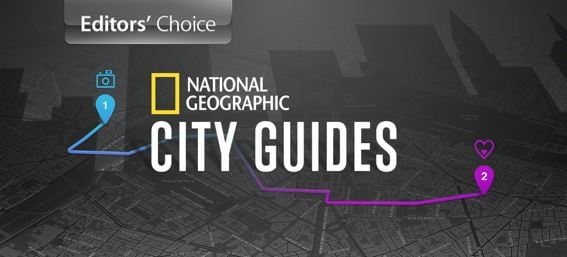 Ieri v-am spus ca Fast & Furious 6: The Game este una dintre aplicatiile alese de catre angajatii Apple in sectiunea Editor's Choice, iar acum va spun ca aplicatia City Guides by National Geographic are parte de acelasi tratament. Cei de la National Geographic s-au gandit sa le ofere posesorilor de iDevice-uri posibilitatea de a explora partial cateva dintre cele mai vizitate orase de pe glob, asa ca in aceasta aplicatie veti gasi imagini cu cele mai importante atractii turistice, informatii despre ele si nu numai.
Explore the best of four of the world's most vibrant cities—London, Paris, Rome, and New York—with City Guides by National Geographic. Included free with each city are local tips, current weather, fun facts, and a selection of iconic photos. Purchase the complete guides for the richest travel experience: curated point-by-point walks, customizable itineraries, city secrets, stunning photo galleries, and much more.

Here's what you get for free:

• Practical travel information, like when to go, live weather, real-time currency exchange rates, and measurement conversion tables
• Approximately 50 short and shareable "Did You Know?" facts per city
• Favorites section where you can save items you want to remember
• A selection of beautiful and iconic photographs
  Informatiile disponibile in City Guides by National Geographic pot fi completate si cu una dintre cartile prezentate in sectiunea Travel Guides, despre care v-am vorbit ieri, iar in final voi aveti la indemana ghidul perfect chiar in iPhone. City Guides by National Geographic este disponibila gratuit in App Store.