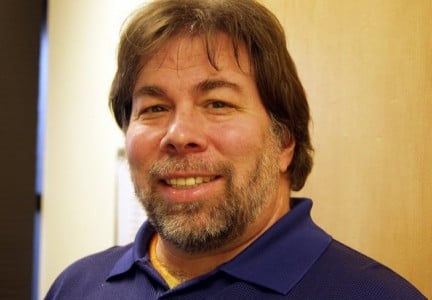 In cadrul unei conferinte care a avut loc in Mexico City zilele trecute, Steve Wozniak, co-fondatorul companiei Apple, a vorbit despre inovatie si posibile functii ale iWatch. Wozniak sustine ca in momentul de fata compania Apple se afla intr-o perioada de asteptare pentru lansarea urmatorului produs revolutionar. El spune, in mod cat se poate de logic, ca Apple nu poate lansa cate un produs revolutionar in fiecare an, nicio companie nu poate face acest lucru, insa Apple asteapta momentul potrivit pentru a uimi lumea din nou cu un produs care va schimba industria.
I think Apple is in one of these waiting periods waiting for the next big direction. You can't expect a whole new incredible revolution of a category of existing consumer electronics , you can't expect that every year. f you could have one every year it would be quite a surprise. 
  Vorbind despre iWatch, Wozniak spune ca si-ar dori sa aiba la mana un model vechi al iPhone cu care sa poata conversa exact cum face cu Siri, sa ii poata spune sa ruleze melodii, sa modifice functii, sau sa efectueze alte operatiuni. Chiar daca Wozniak nu ar avea informatii despre viitorul produs al celor de la Apple, ne putem astepta ca o asemenea functionalitate sa fie inclusa in viitorul dispozitiv al celor din Cupertino.
I think, oh my gosh, I just wish I had the old iPhone right here on my wrist and I wish I could ask it questions like a new Siri (voice assistant technology) or tell it to play certain music.