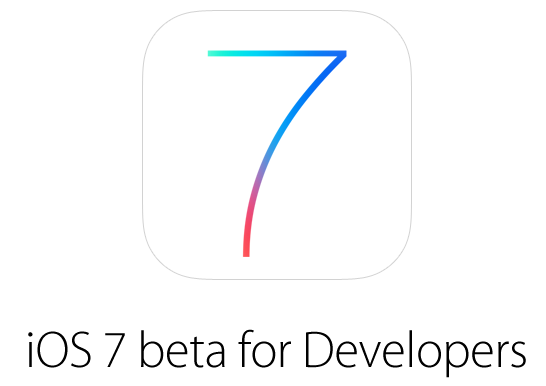 iOS 7 beta 3 a fost lansat in aceasta seara de catre compania Apple, iar mai jos aveti prezentat intregul changelog al acestui build disponibil pentru iDevice-uri. In mare, compania Apple a reparat o parte dintre problemele existente in versiunea beta 2, a imbunatatit performantele generale si a implementat cateva lucruri noi care sunt utile doar dezvoltatorilor, insa sperat de ce vedem aici exista destule modificari care nu sunt mentionate. Daca doriti sa aveti UDID inregistrat pentru iOS 7, va anunt ca membrii inregistrati iDevice.ro beneficiaza de acest privilegiu in baza inregistrarii unui abonament, iar mai multe informatii despre ele aveti in aceasta pagina.
Introduction

iOS SDK 7.0 provides support for developing iOS apps, and it includes the complete set of Xcode tools, compilers, and frameworks for creating apps for iOS and OS X. These tools include the Xcode IDE and the Instruments analysis tool, among many others.

With this software you can develop apps for iPhone, iPad, or iPod touch running iOS 7. You can also test your apps using the included iOS Simulator, which supports iOS 7. iOS SDK 7.0 requires a Mac computer running OS X v10.8.4 (Mountain Lion) or later.

This version of iOS is intended for installation only on devices registered with the Apple Developer Program. Attempting to install this version of iOS in an unauthorized manner could put your device in an unusable state.

For more information and additional support resources, visit http://developer.apple.com/programs/ios/.
Bug Reporting
To report any bugs not mentioned in the Notes and Known Issues section, use the Apple Bug Reporter on the Apple Developer website (http://developer.apple.com/bugreporter/). Additionally, you may discuss these issues and iOS SDK 7.0 in the Apple Developer Forums:http://devforums.apple.com. To get more information about iCloud for Developers, go to http://developer.apple.com/icloud.
Notes and Known Issues

The following issues relate to using iOS SDK 7.0 to develop code.
WebKit
Notes
Previously, when the viewport parameters were modified, the old parameters were never discarded. This caused the viewport parameters to be additive.

For example, if you started with width=device-width and then changed it to initial-scale=1.0, you ended up with a computed viewport of width=device-width, initial-scale=1.0.

In iOS 7, this has been addressed. Now you end up with with a computed viewport of initial-scale=1.0.

Previously, when using <meta name="viewport" content="initial-scale=1.0, user-scalable=1″>, the scale could be incorrect after rotation.

Now, if a user has not scaled the page explicitly, the page is restored to its initial scale. Also, the current scale is now correctly restricted within the min-scale, max-scale bounds.

Some images for Retina display devices appear at twice the size that they should instead of being scaled down 50%. This issue can also occur with any image to be scaled that is larger than its container and that uses either the background-size property or the -webkit-background-sizeproperty. This issue affects both native apps that display web content and web pages viewed in Safari for iPhone.

The background CSS shorthand property now resets the value of the background-size property to auto when background size is not specified. This new behavior is per the CSS spec, and the old behavior is available only for apps linked to an SDK prior to iOS 7.0 when running on iOS 7 or later.

Workaround: Specify the background-size property or the -webkit-background-size property after the background shorthand property in the CSS stylesheet for the web content being displayed.