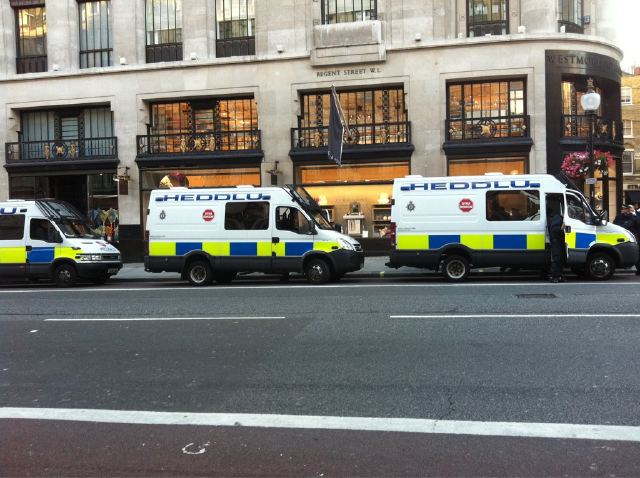 Desi poate parea greu de crezut, in Marea Britanie politia a retinut recent un copil de 10 ani banuit ca ar face parte dintr-un grup infractional care a reusit sa fure produse electronice in valoare de aproape 650.000$. Copilul si un barbat de 37 de ani au fost retinuti deocamdata si se speculeaza ca in doua raiduri ce au avut loc in luna octombrie, ei ar fi sustras o multitudine de produse electronice din casele victimelor, majoritatea dintre acestea fiind iDevice-uri. Copilul este suspectat ca a facut parte in cel putin o intrare prin efractie ce a avut loc intr-o locuinta din Marea Britanie, insa avand in vedere suma totala a produselor confiscate de catre politie, probabil vorbim despre mult mai multe infractiuni comise de catre cei doi si nu numai.
A TEN-year-old has been arrested during a dawn raid by police probing the theft of £400,000 worth of Apple gadgets. The boy and a 37-year-old man were arrested after officers forced their way into a home on Milverton Road in Wood End on Wednesday. It was raided as part of an investigation into numerous shop and pub robberies in Coventry and a commercial burglary in Leicester from where the iPads, iPods and iPhones were taken during two raids in October. The man was arrested on suspicion of conspiracy to commit burglary and the boy on suspicion of being involved in a break-in and a house on Lapworth Road in Wood End on September 9.
  Va spuneam azi metodele prin care actioneaza hotii in SUA si chiar daca in acest caz vorbim despre furturi din case si avem un copil de 10 ani implicat, cu siguranta nu avem singurul caz in care copiii sunt utilizati pentru a comite furturi de acest gen.