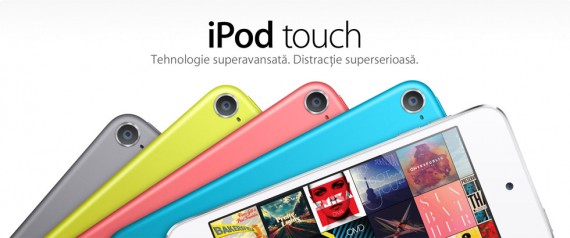 V-am spus saptamana aceasta ca vanzarile de iPod-uri au scazut in trimestrul fiscal anterior cu nu mai putin de 55% fata de aceeasi perioada a anului trecut, Apple comercializand doar 6 milioane de unitati in ultimele 3 luni de zile. Vanzarile foarte slabe ale iPod-urilor nu reprezinta o surpriza pentru compania Apple, Tim Cook afirmand ca echipa sa preconiza de ceva vreme o scadere dramatica a vanzarilor acestui produs, disponibil de aproape 14 ani de zile pe piata, si ca a gandit o serie de masuri pentru revitalizarea sa.
The New Product Introduction Operations Program Manager (NPI OPM) launches Apple's products on time, with superior product quality and maximum customer availability…Overall mission is a successful product launch defined by meeting stated schedule, availability and customer experience goals.

Leading Original Equipment Manufacturer (OEM) operations team in planning and executing development builds and new product ramps.
Driving ramp readiness with engineering, operations and OEM teams. Planning capacity and manage multi-million dollar factory equipment budget.
Managing component readiness to ensure part availability, quality, and cost support product goals. Communicating system requirements and schedules to facilitate technical readiness with cross-functional supply chain teams.
Influencing product manufacturability, testability, and supply chain responsiveness
  Pentru inceput compania a publicat prin intermediul website-ului sau o lista de posturi disponibile in echipele care dezvolta iPod-ul, rolul lor fiind de a contribui la conceperea unui produs nou sau imbunatatit care sa ajute la cresterea vanzarilor. In baza ofertelor publicate de catre Apple putem trage concluzia ca americanii sunt interesati sa aduca pe piata un model complet nou al iPod care va veni si cu unele modificari importante ale design-ului si ale materialelor utilizate pentru fabricarea sa.
  In ultimii 2 ani ani compania Apple a implementat doar cateva modificari minore in iPod Touch-ul sau, iar linia de iPod-uri a ramas in mare parte neschimbata, asa ca o actualizare importanta ar trebui sa aiba loc anul acesta.