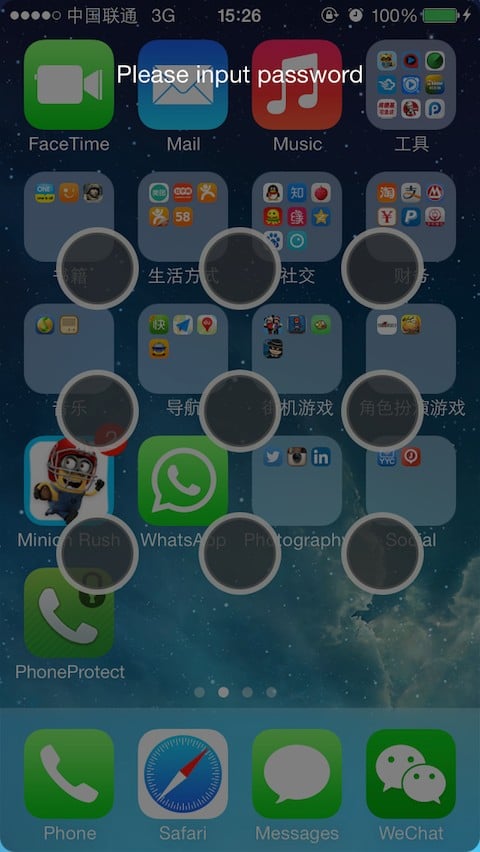 WhatsAppProtect este un tweak lansat in cursul noptii trecute in Cydia, iar prin intermeidul sau putem implementa o functie foarte importanta pentru aplicatia WhatsApp Messenger disponibila in App Store. Mai exact, vorbim despre posibilitatea de a proteja aceasta aplicatie cu o parola predefinita de catre noi, astfel incat nicio alta persoana nu o va putea accesa fara a cunoaste acea parola. WhatsAppProtect are un meniu de setari in aplicatia Settings, iar acolo putem seta parola dorita, ea trebuind introdusa intr-un meniu similar cu cel vizibil in imaginea de mai sus.
WhatsAppProtect is a simple app can protect you iPhone. It's will Free forever! You can protect your WhatsApp and Instagram that make them can't open without your password. you can set a password like Andriod,even more beautiful. you can get more in this app! Now, download it and get more safety! Configure options from App.
  WhatsAppProtect este disponibil gratuit in repo-ul BigBoss al Cydia.