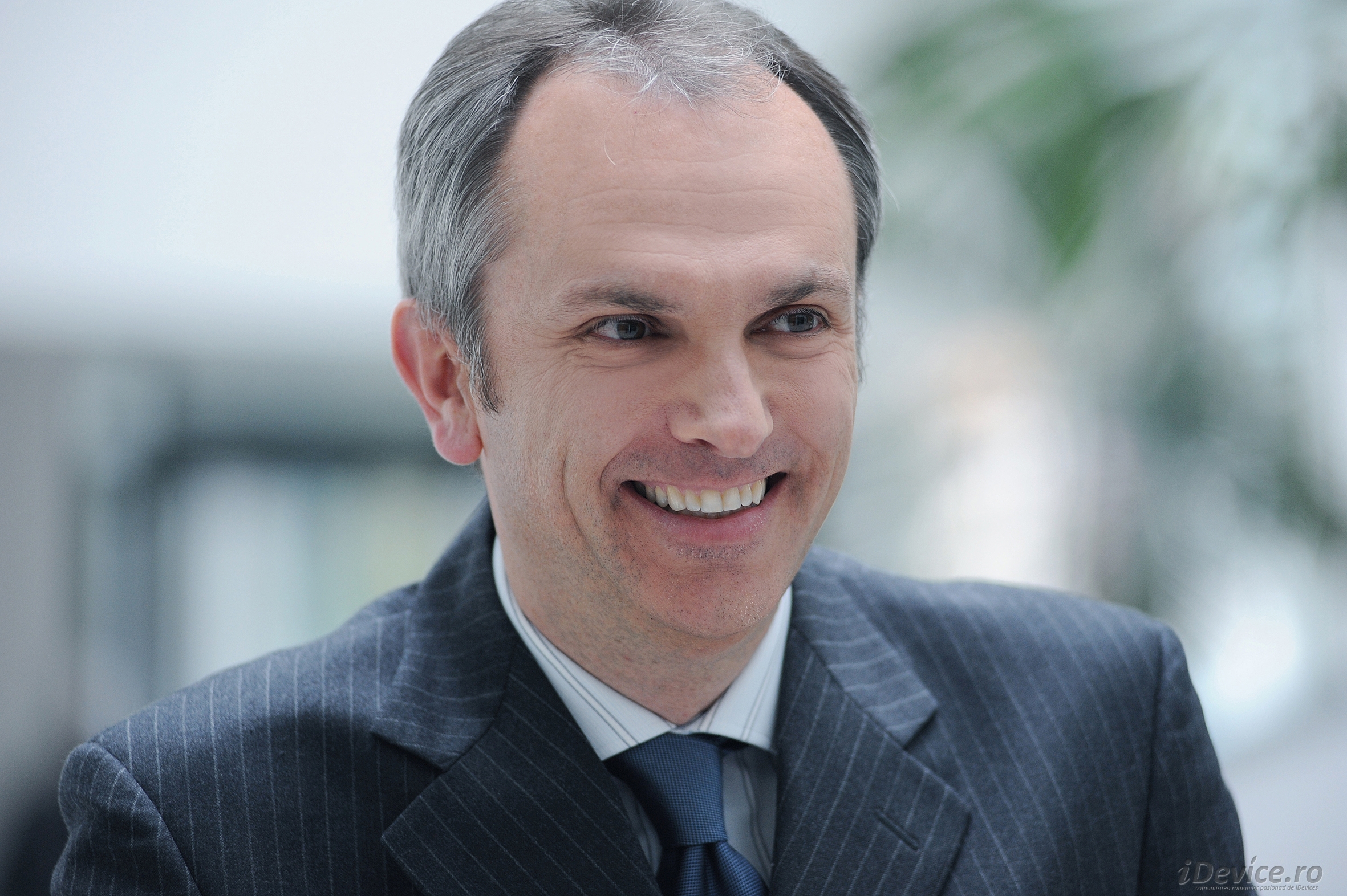 Luca Maestri, unul dintre vicepresedintii diviziei financiare ai Apple, a fost numit in cursul serii trecute CFO, chief financial office, si vicepresedinte senior al companiei. Schimbarea vine la cateva luni dupa anuntarea faptului ca Peter Oppenheimer urmeaza sa paraseasca Apple, Maestri fiind unul dintre subalternii sai si probabil persoana recomandata de catre el pentru a ii prelua functia in urma plecarii.
  Luca Maestri a condus divizia de contabilitate a Apple inainte de a isi asuma functia de CFO, cele doua titluri urmand a fi combinate impreuna cu atributiile revenite fiecaruia. Inainte de a deveni vicepresedinte Apple, Maestri a fost CFO al companiei Xerox, el aparand alaturi de Tim Cook si in ultimele doua conferinte audio pentru anuntarea rezultatelor financiare ale companiei Apple.
  Maestri urmeaza sa primeasca un salariu anual de 1 milion de dolari pentru functia pe care o ocupa, insa va participa si in programul care ofera compensatii financiare in baza performantelor anuale. Mai mult decat atat, Luca Maestri a primit 6337 de actiuni ca parte a acestei numiri, 1136 dintre ele putand fi vandute incepand cu 1 octombrie 2015, 1107 incepand cu 1 octombrie 2016, restul putand fi vandute dupa 29 mai 2016 si 2018, daca el isi va pastra pozitia.
As part of Apple Inc.'s previously announced CFO transition plan, effective May 29, 2014, Apple appointed Luca Maestri, 50, as Apple's Senior Vice President, Chief Financial Officer. Mr. Maestri will continue to serve as Apple's Principal Accounting Officer. Mr. Maestri succeeds Peter Oppenheimer in the role of CFO, and Mr. Oppenheimer will transition the balance of his responsibilities over the summer until his planned retirement at the end of September.

In connection with Mr. Maestri's appointment as CFO, he will receive an annual salary of $1 million and will be eligible to participate in Apple's performance-based cash bonus program for executive officers on a pro rata basis for fiscal 2014. Also in connection with his appointment, the Compensation Committee of Apple's Board of Directors awarded Mr. Maestri 6,337 restricted stock units under Apple's 2014 Employee Stock Plan. 1,137 restricted stock units are scheduled to vest on October 1, 2015 and 1,107 restricted stock units are scheduled to vest on October 1, 2016. In each case, between 0% and 200% of the scheduled number of units may vest, with the percentage determined based on Apple's relative total shareholder return from May 29, 2014 through September 26, 2015 and from May 29, 2014 through September 24, 2016, respectively. The award also includes 4,093 restricted stock units scheduled to vest in equal installments on each of May 29, 2016, May 29, 2017, and May 29, 2018, subject to continued employment through the applicable vesting dates.