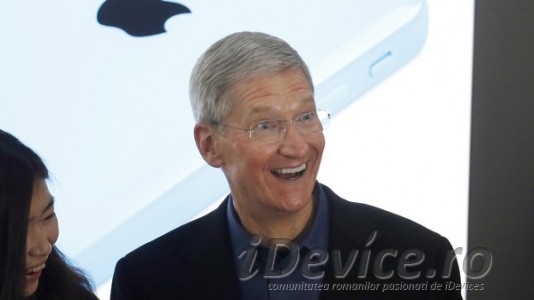 Tim Cook se afla la conducerea Apple de aproximativ trei ani de zile si a reusit sa schimbe o buna parte din cultura companiei, dar si a modului in care functioneaza ea. Desi schimbarile sunt importante, actualui CEO pregateste altele la fel de mari, el aflandu-se in momentul de fata in cautarea mai multor membri pentru consiliul director al companiei din Cupertino.
According to people familiar with the company, Mr. Cook is actively seeking new directors to add to Apple's eight-person board, known for its loyalty to Mr. Jobs. Six of the seven outside directors are aged 63 or older. Four of them have served for more than a decade, including two who have been on the board since the late 1990s: former Intuit Corp. INTU -1.50% Chief Executive Bill Campbell and J. Crew Group Inc. Chief Executive Millard S. "Mickey" Drexler.
  Majoritatea membrilor consiliului director al Apple au fost convinsi de catre Steve Jobs sa isi asume pozitiile, insa Tim Cook incearca sa ii schimbe componenta cu o serie de oameni loiali lui. Majoritatea celor care se afla acum in consiliul director au condus companii importante, unul fiind Al Gore, fostul vicepresedinte al SUA, deci vorbim despre persoane puternice, care l-au sustinut pe Steve Jobs in tot ceea ce a facut.
  Deocamdat animeni nu stie pe cine intentioneaza Tim Cook sa aduca in consiliul director al Apple, insa probabil actualul CEO are planuri mari pentru viitor si are nevoie de sustinere in acest organism de conducere al companiei.